Spanish Olympic Committee announces Catalonia – Aragon deal to bid for 2030 Olympics
Barcelona and Pyrenees to play key role in potential Games but public vote has to ratify candidacy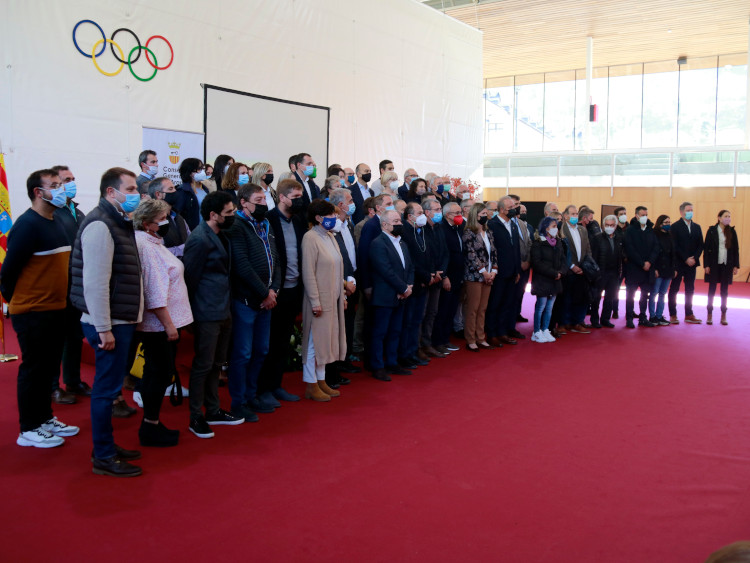 The Spanish Olympic Committee (COE) has announced a deal between Catalonia and its neighboring territory, Aragon, to bid for the 2030 Olympics – just the same morning that Barcelona has been confirmed as the seat of the 2024 America's Cup.
Months-long discrepancies between the two territories have resulted in an agreement on where each event will take place by representatives of both sites taking part in the six sessions of discussions held.
Now, the governments of both Catalonia and Aragon have to confirm the deal – on Saturday, the Catalan cabinet already did it, while its neighboring region to the west has so far denied it.
Public vote and demonstration
Barcelona and Pyrenees are set to play a key role in the potential Games, but a public vote in six Catalan counties has to ratify the bid before it is submitted – three more counties near the area where the event would take place also want to have their say, but so far the government is limiting it to Vall d'Aran, Pallars Sobirà, Pallars Jussà, Cerdanya, Alta Ribagorça and Alt Urgell counties.
Although the final date has not yet been announced, presidency minister Laura Vilagrà stated on March 17 that the postponement, as it was expected to be held in June, was due to "timing issues."
Stop JJOO, a platform lobbying against the project, has announced a major demonstration on May 15 in Puigcerdà, at the heart of the Catalan Pyrenees in the Cerdanya county.
Distribution of events between Catalonia and Aragon
On Friday it was learned that the agreement included that Catalonia would host ski competitions in the Pyrenees mountains: alpine skiing, downhill, and slalom at La Molina-Masella ski resort, and snowboarding and freestyle competitions at Baqueira Beret resort.
Ski mountaineering, a first at the 2026 Milan and Cortina d'Ampezzo Winter Olympic games, would take place at Boí Taüll ski area.
Meanwhile, Aragon would host biathlon, cross-country skiing, figure skating, and speed skating sports events.
Filling the Sink podcast
As a public vote will be held in the Catalan Pyrenees in July, Catalonia is divided over the potential bid to host the 2030 Winter Olympics in the Pyrenees and Barcelona, with wildly differing opinions on climate and sustainability, sporting facilities, development and infrastructure, and costs.
Listen to our Filling the Sink podcast to learn more about the controversy and the different positions across the territory.