Barça's Alexia Putellas first Catalan to become best European footballer of season
Player contributed to achieving treble, including team's first Champions League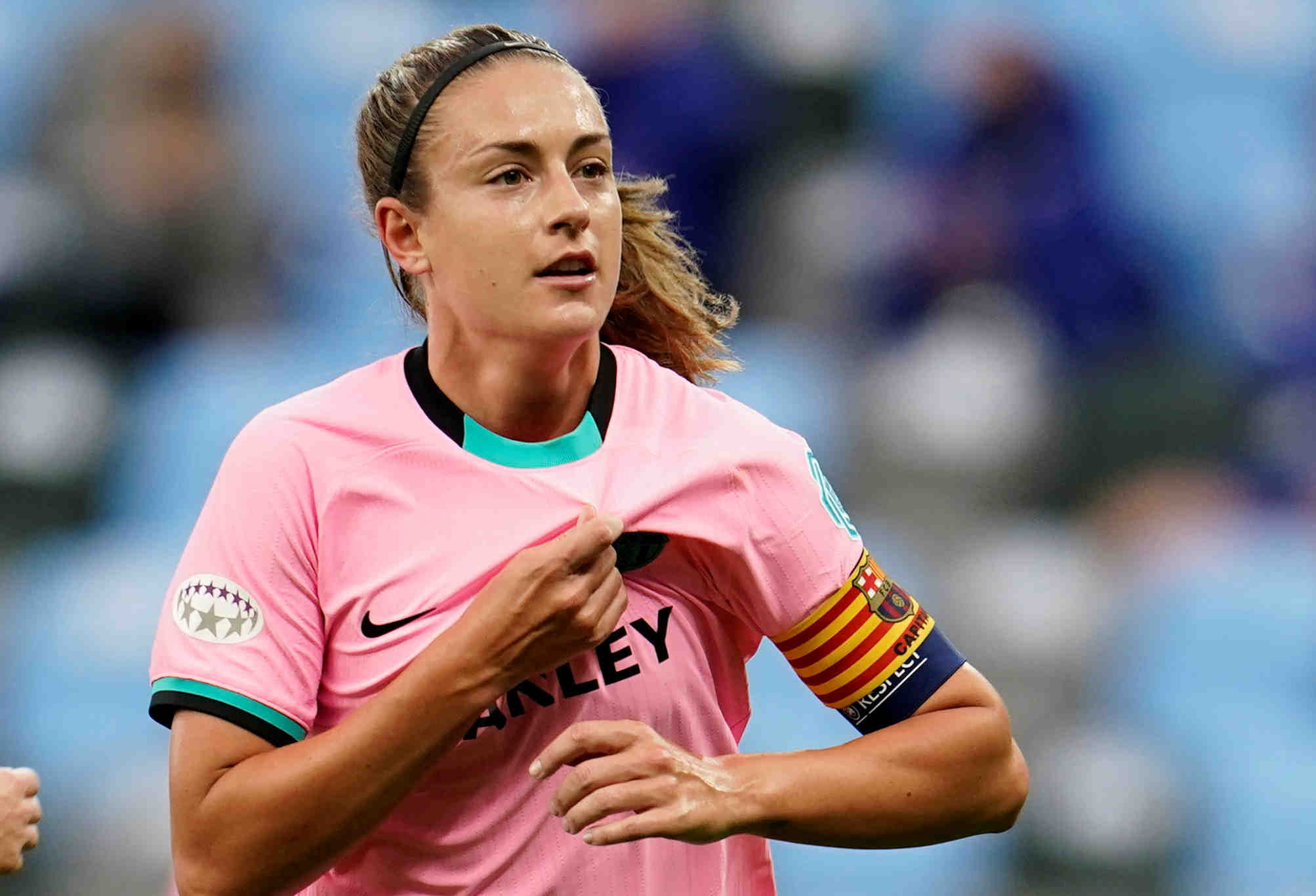 FC Barcelona's Alexia Putellas has been named the best female European player of the 2020-2021 season.
The Catalan footballer prevailed over two of her teammates, Jennifer Hermoso and Lieke Martens, in the vote carried out by coaches and journalists organized by UEFA.
Putellas becomes the first footballer from Catalonia to ever win the prize after having contributed to major 'blaugrana' successes in the 2020-2021 season.
Barça not only won the cup and the league, but also their first Champions League, prompting greater recognition and attention than ever before for women's football.
Listen to the recent episode of the Catalan News podcast, 'Filling the Sink,' on FC Barcelona Femení's success and the players' fight for fairness, better working conditions, and professional recognition.
The award was announced during the Champions League draw on Thursday, and while Putellas could not attend due to Covid-19 restrictions, the 27-year-old Barça captain shared a video message: "At the end of the day, it is the entire team, the entire club which has won this [award]. It is such an achievement that so many Barça players are nominated for these awards."
On Twitter, she added that she was "speechless" and also thanked her teammates.
Indeed, the Catalan squad monopolized the women's awards, with Hermoso and Martens coming second and third respectively in the overall prizes.
The same happened in the positional awards, with Sandra Paños named best goalkeeper of the 2020-2021 season, Irene Paredes best defender, Alexia Putellas best midfielder, and Jennifer Hermoso best forward.
The 'blaugrana' coach during last season, Lluís Cortés, was also named best trainer of 2020-2021.
Barça successes with the award in 2010s
It is the second time that an FC Barcelona Femení footballer achieves the UEFA player of the year award after Lieke Martens won the prize in 2017.
The men's team did not win any prizes during the gala, with Leo Messi coming fourth. The Argentinian former Barça forward won twice during his long stint with the Catalans, coming second four times. Andrés Iniesta, while playing for the Catalan squad, also won once, and Xavi was until now the Catalan footballer closest to reaching the top spot, coming in second in 2010-2011.