Barça Femení to play in Camp Nou with fans for first time ever
Treble winners from last season take on Real Madrid in the first leg of the Champions League quarterfinals on March 30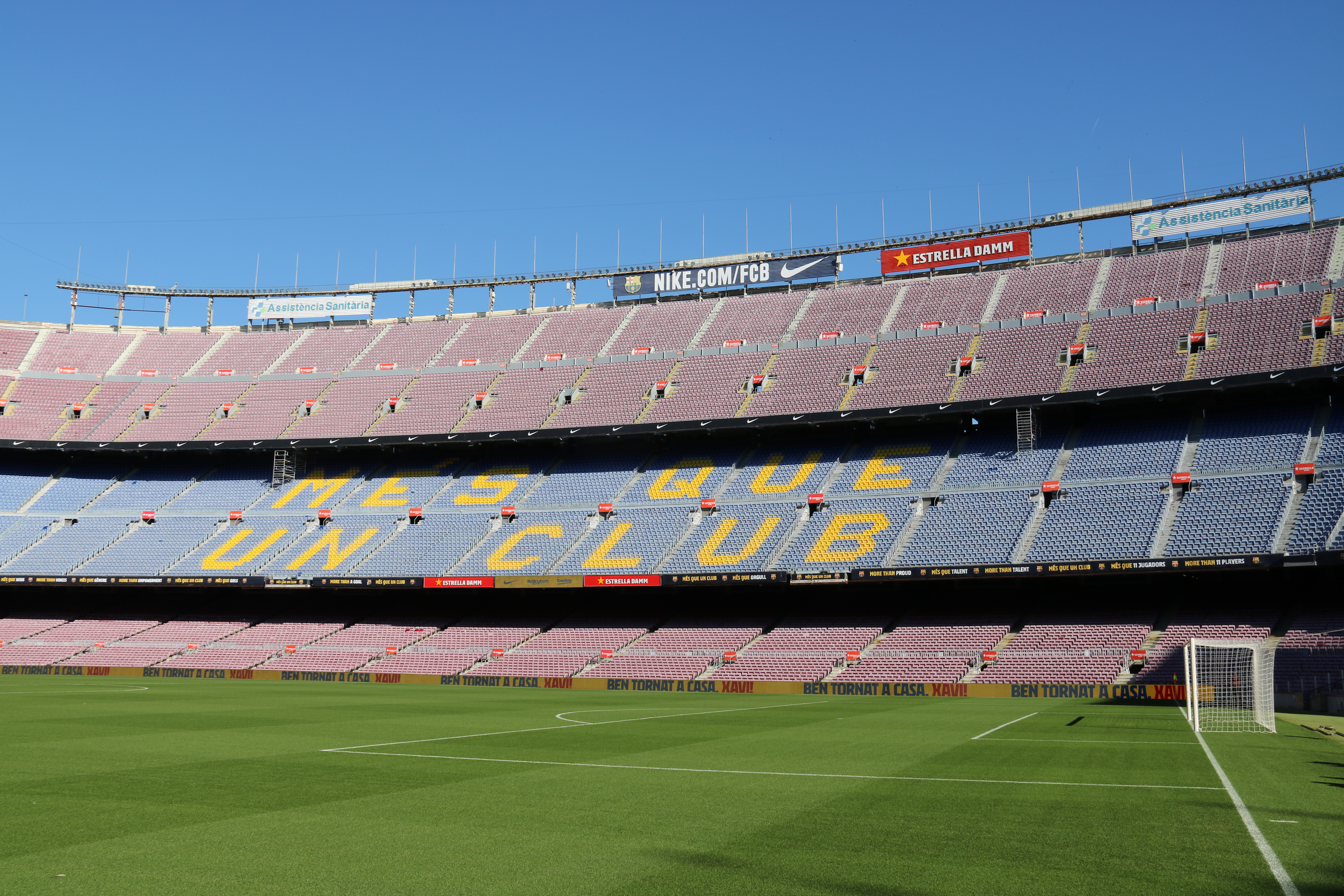 Barça's women's team will make history in the near future, once again.
The current champions of the Spanish league, cup, and Champions League will play for the first time ever in front of fans at the Camp Nou on March 30 at 6.45 CEST.
Visiting Catalonia to take part in the historic occasion will be rivals Real Madrid, contesting the first leg of this season's Champions League quarterfinals.
The blaugrana, whose home ground is usually the 6,000-capacity Johan Cruyff stadium located in the club's training facilities in the city's outskirts, has so far played only once at Camp Nou – a league meeting against Espanyol in January 2021 that was held without public due to Covid-19.
The Catalan club made this decision "in recognition of the exceptional achievements of its women's team in the last year," according to a statement released on Monday.
The club committed to "ensuring the largest possible crowd at the stadium" as well as complying with the Covid-19 restrictions at the time. At the moment, the maximum capacity in open-air sports venues is 70%, which means around 70,000 spectators can fit in the Camp Nou under such regulations.
FC Barcelona Femení completed an unprecedented season in June winning the treble of the league, cup, and Champions League, while also inspiring new generations of girls to pursue a career in professional football. Have a listen to our Filling the Sink podcast episode on the greatness of this side published on June 12, 2021, for more details:
Alexia Putellas, Barça Femení's leader
One of the players expected to delight fans on March 30 is Alexia Putellas, who became the first Catalan and first female Barça player to receive the Ballon d'Or award on November 29, 2021.
Just one day afterwards, she was also awarded the Creu de Sant Jordi, or Saint George's Cross, one of the most important civil honors given by the Catalan government that recognizes those who contribute to and enrich Catalonia's identity, usually from a cultural and civic point of view.