2030 Winter Olympics bid negotiations will continue, says Spanish Olympic Committee
COE president Alejandro Blanco: "I will resume conversations with those who want to take part"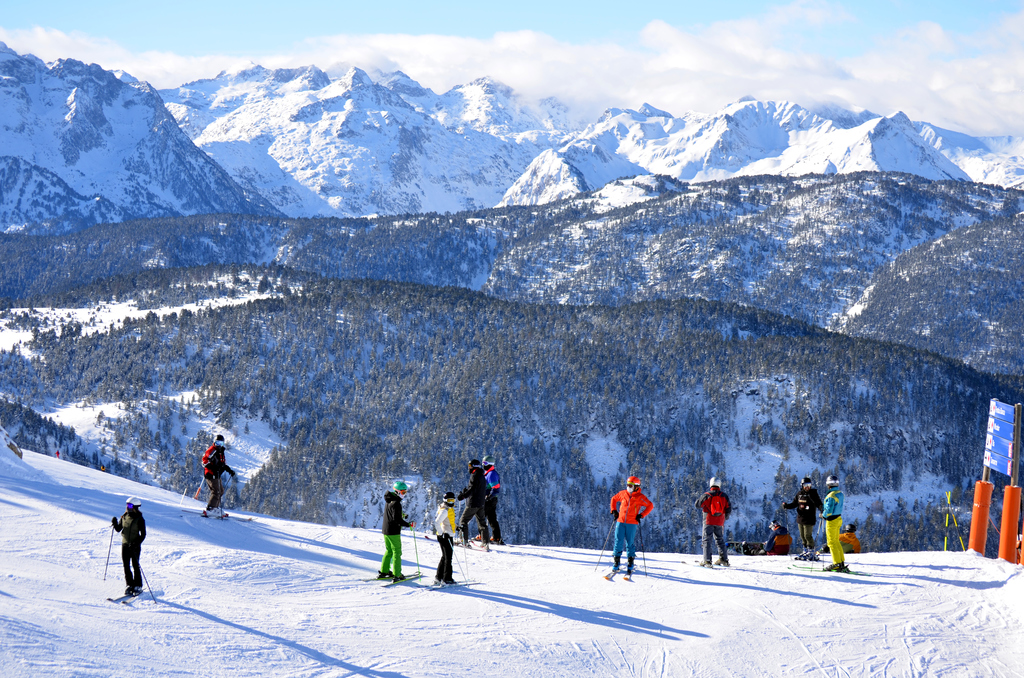 The Spanish Olympic Committee (COE) president, Alejandro Blanco, says negotiations with Catalonia and the neighboring region of Aragon to bid to host the 2030 Winter Olympics Games will continue.
"I will resume conversations with those who want to take part," Alejandro Blanco said during a press conference on Wednesday, almost two months on from Aragon rejecting the agreed deal over the distribution of events.
"We cannot lose face before the International Olympic Committee (IOC). We have sent a letter saying that we want to organize the Games."
If they are not able to present a bid, Blanco said, "we will see what the next decision is."
Asked about the long negotiations to date, Blanco said that the COE cannot ignore the work that has been done. They have "a project," he said, "and from there we have to see what modifications can be made and if there is consensus to do so," thus ruling out a solo candidacy from Catalonia for now.
"The COE is aware that we have to fight to present a Winter Olympics bid. It would not be acceptable for the organization to start a bid and stop halfway through," he explained, adding that he was "convinced the Pyrenees deserve the Olympic Games."
Blanco suggested he was open to involving in the talks certain ski resorts and areas of Aragon that have shown interest in hosting events.
Bid origin and evolution
Blanco said it was important to remember the origin of the bid: a meeting he had in 2010 with the then Barcelona mayor Jordi Hereu, who raised the possibility of bringing the Winter Olympics to Barcelona.
Later, Blanco explained, "we started to speak with the Catalan government" about a bid, but did not raise this possibility with the International Olympic Committee (IOC).
The COE then took the decision to organize "a wider bid," including Aragon, and following an agreement on March 8, 2021, sent an expression of interest in hosting the Games to IOC president Thomas Bach.
From then, a technical commission was set up, including representatives from the governments of Catalonia, Aragon and Spain, and the COE, "as it was a technical - and not political - debate," Blanco pointed out.
Aragon proposed how the snow competitions would be divided between Catalonia and Aragon, which was quickly agreed, while agreement over the ice competitions took longer, over a series of meetings.
Blanco was keen to emphasize that although the Aragonese government rejected the deal, it actually included more events there than in Catalonia.
"The commission only discussed matters from a technical point of view: 54 events in Aragon and 42 in Catalonia, 12 more in Aragon than in Catalonia." Catalonia would welcome 2,608 athletes, with 2,050 in Aragon.
'We are in a hurry'
Although there is no official deadline for a bid, Blanco explained, time is running out, since IOC president, Thomas Bach, will be in Spain on June 1. He is visiting a sports center helping to train refugee athletes near Madrid, but the 2030 bid is also expected to be on his agenda.
"Bach will ask a lot of things," Blanco said. "We are in a hurry with deadlines, although there are no exact dates."
In a pair of radio interviews earlier on Wednesday, Blanco said that Aragon's refusal to accept what had been agreed has "damaged" the Spanish Olympic Committee's stance ahead of Bach's arrival. "The project's draft project will not be ready as I had hoped, but I will anyway talk to Bach to brief him about the current situation and to make clear we continue with the idea of hosting the Games," he said during an interview with Catalunya Ràdio.
"We will tell him that we want to pursue the opportunity, but will have to ask him for more time because it is difficult to find consensus since this is a very important project," he said during another interview on Rac1.
Civil support
The COE president highlighted the level of support for the Games, despite the reservations. "There was an event with 150 mayors in Val d'Aran to support the games. I had a similar meeting in Jaca. We had a parallel meeting with businessmen and unions and they all wanted to support the Games."
Counties in Catalonia where Games could take place are to vote in a referendum on July 24 on whether or not they want a bid to go ahead. A government-funded survey on May 5 found that three out of four residents are in favor of holding the 2030 Winter Olympics.
If, in the end, the Pyrenees doesn't win the bid for the 2030 Winter Olympic, Blanco said he would not rule out another go in 2034.
Filling the Sink
Listen to the Filling the Sink podcast episode released on February 5 to learn more about the contentious 2030 Winter Olympics candidacy that has found opposition from within Catalonia as well.