Aragon rejects deal with Catalonia on 2030 Winter Olympics bid
Region's president disagrees with distribution of events between territories and says he will counter with "fair" proposal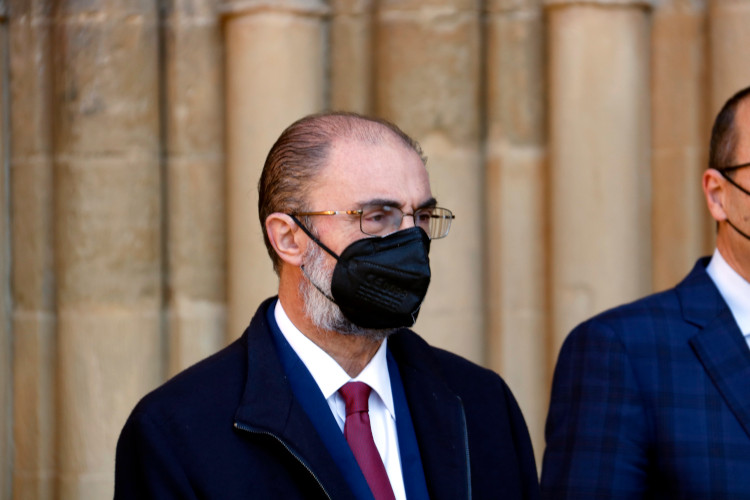 Aragon has rejected the 2030 Winter Olympics bid deal that the Spanish Olympic Committee (COE) announced on Monday and that had already been accepted by Catalonia.
Its president, Javier Lambán, disagrees with the distribution of events between the two territories, saying on Tuesday that he will counter it with a "fair and more balanced" proposal.
He also announced he will not travel to Madrid on Friday in order to sign the agreement. "If circumstances do not change radically, we will not attend the meeting," he said at a press conference.
Lambán also insisted that a discussion over the name of the candidacy must take place at the same time as the distribution of events between territories.
The Catalan government has already reacted to the news, with its spokesperson saying "it makes no sense" that Aragon rejects a deal that has been accepted by their own negotiators.
"It is a very good proposal for the Pyrenees, so we are moving to the second phase of works," she said, referring to the bid that still has to be officially submitted.
"Catalonia has confidence and believes in this candidacy."
Distribution of events between Catalonia and Aragon
The agreement announced on Friday and rejected by Aragon included that Catalonia would host ski competitions in the Pyrenees mountains: alpine skiing, downhill, and slalom at La Molina-Masella ski resort, and snowboarding and freestyle competitions at Baqueira Beret resort.
Ski mountaineering, a first at the 2026 Milan and Cortina d'Ampezzo Winter Olympic games, would take place at Boí Taüll ski area.
Meanwhile, Aragon would host biathlon, cross-country skiing, figure skating, and speed skating sports events.
Public vote and demonstration
Barcelona and Pyrenees are set to play a key role in the potential Games, but a public vote in six Catalan counties has to ratify the bid before it is submitted – three more counties near the area where the event would take place also want to have their say, but so far the government is limiting it to Vall d'Aran, Pallars Sobirà, Pallars Jussà, Cerdanya, Alta Ribagorça and Alt Urgell counties.
Although the final date has not yet been announced, presidency minister Laura Vilagrà stated on March 17 that the postponement, as it was expected to be held in June, was due to "timing issues."
Stop JJOO, a platform lobbying against the project, has announced a major demonstration on May 15 in Puigcerdà, at the heart of the Catalan Pyrenees in the Cerdanya county.
Filling the Sink podcast
As a public vote will be held in the Catalan Pyrenees in July, Catalonia is divided over the potential bid to host the 2030 Winter Olympics in the Pyrenees and Barcelona, with wildly differing opinions on climate and sustainability, sporting facilities, development and infrastructure, and costs.
Listen to our Filling the Sink podcast to learn more about the controversy and the different positions across the territory.