Victims call for independent inquiry into sexual abuse in Catalan churches
Advocates are in favor of creating committee with coercive powers to quantify extent of issue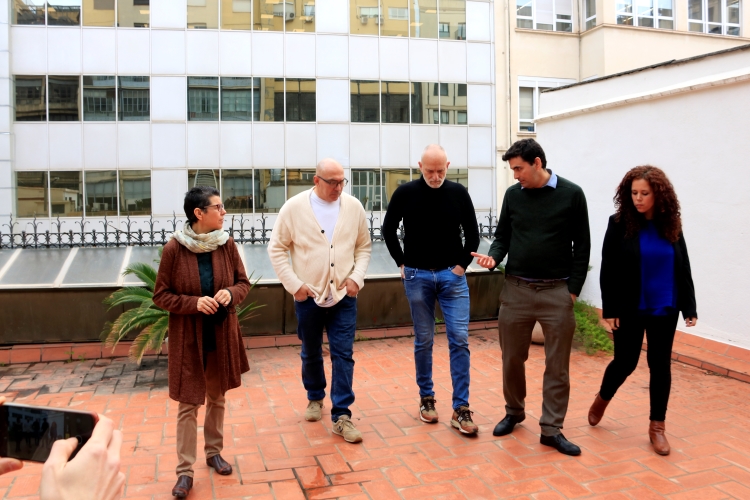 A group of victims is calling for an independent inquiry into the issue of child sexual abuse in the Church in Catalonia. Their goal is for there to be an investigation into the matter that is separate from that greenlighted by Spain's Congress recently.
They propose that a committee be created that is similar to the truth commission in Australia, where an official body revealed the past wrongdoing of people in positions of power, in this case in the Catholic church. They believe the committee should be granted coercive powers to ensure the investigation cannot be stopped.
"We don't only want to know how many rotten apples there were, but if the barrel was completely rotten," Miguel Hurtado, an activist who wrote a report on the proposal, said in a press conference on Thursday in Barcelona.
Numbers should be reported in order to create "a database of how many sexual abuse victims there are," Hurtado added.
The committee would need the support of the Catalan parliament, which victims believe it will have, in order to move forward. Although if the support is not met, sexual abuse victims hope it will help to "break" the walls and lead to future inquiries, Esther Pujol, one of the few female victims, said.
She highlighted that the majority of victims are boys, as with segregated schools it was easier for monks to get closer to male students.
The report expects six months of previous work, between one year and a half to two years and a half of investigation, but never surpassing three years, and an adequate budget. In the United Kingdom, authorities give €17million annually to investigators.
New attempt at investigation
The new proposed inquiry would be different from the one from February 2019 started by the Catalan Ombudsman.
At the time, Rafael Ribó denounced the "concealment and invisibility" of sexual abuse cases against minors by members of the Catholic Church.
The Ombudsman said the institution he presides over had started an investigation into the cases that had emerged across the country, including at the iconic monastery on Montserrat mountain.
The Ombudsman said, back then, that for years several Catholic centers "supposedly knew" about some cases but did not inform the religious authorities. "No action to find out whether other minors had suffered from it was taken," he added.
Ribó said that prevention is important and awareness needs to be raised over this issue.
The investigation, however, was stopped due to the Church's reluctance to collaborate. The Ombudsman "called for the inquiry to restart but that it should be carried out by someone with coercive powers to force the church to cooperate," Miguel Hurtado said.