Ombudsman calls for dialogue for independence conflict as trial ends
"Political conflict should be resolved by political means," says institution head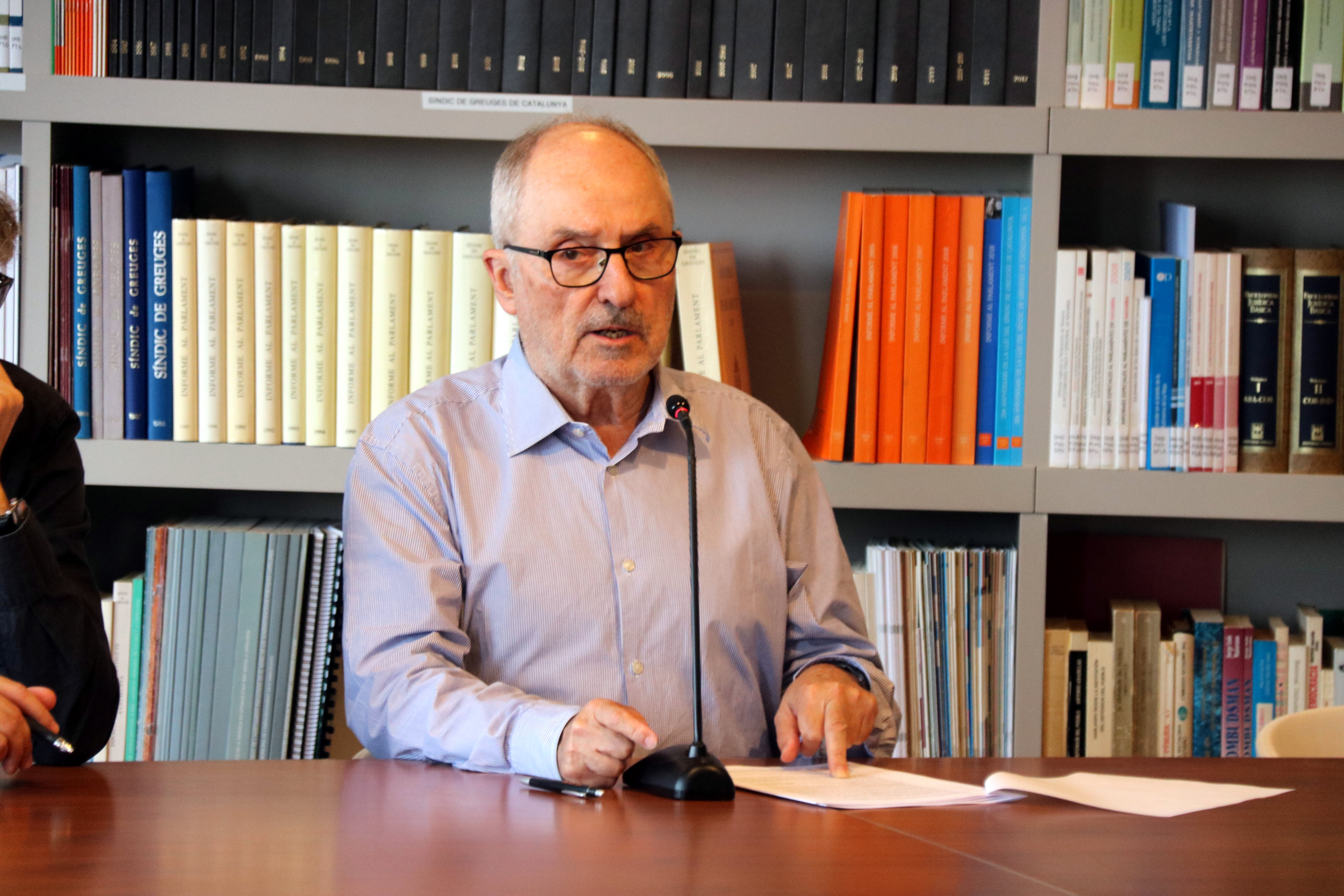 Catalan Ombudsman Rafael Ribó has asked for a political solution to the judicialized dispute: "a political conflict should be resolved by political means." This was demanded at a press conference on Friday, two days after the final phase of the independence trial prior to sentencing came to an end.
Highlighting the role of the Constitutional Court's ruling against the Catalan Autonomy Statute in 2010 that lead up to the events surrounding the 2017 referendum, the Ombudsman described the issue at hand as "eminently political" and asserted the need for constructive dialogue that recognizes Spain's cultural and linguistic diversity.
Political participation
Ribó also brought attention to the elected officials – 4 MPs, 1 senator, and 1 MEP – who have not been able to take office as they are currently imprisoned for their role in the independence bid.
Citing the Spanish Constitution and European Convention on Human Rights' recognition of the right to vote and to stand as candidate, the Ombudsman affirmed that a person's right to act in the posts they have been elected to is essential to guaranteeing the rights of both the electorate and the chosen candidate.
Right to freedom
Ribó described the 20-month preventive detention of the 12 jailed pro-independence leaders as "abusive" and said it violates their fundamental rights. He also stated that the proposed charges of sedition and rebellion were "manifestly inadequate" since they were exercising their right to freedom of expression and protest and called for their release as a means to facilitating meaningful political dialogue.
To this effect, the Ombudsman reminded the press of the UN Working Group on Arbitrary Detention's opinion favorable to the release of three of the jailed leaders.