Unionists come together en masse for Spain's National Day
Ciutadans, People's Party, and far-right Vox participate in Barcelona's main October 12 march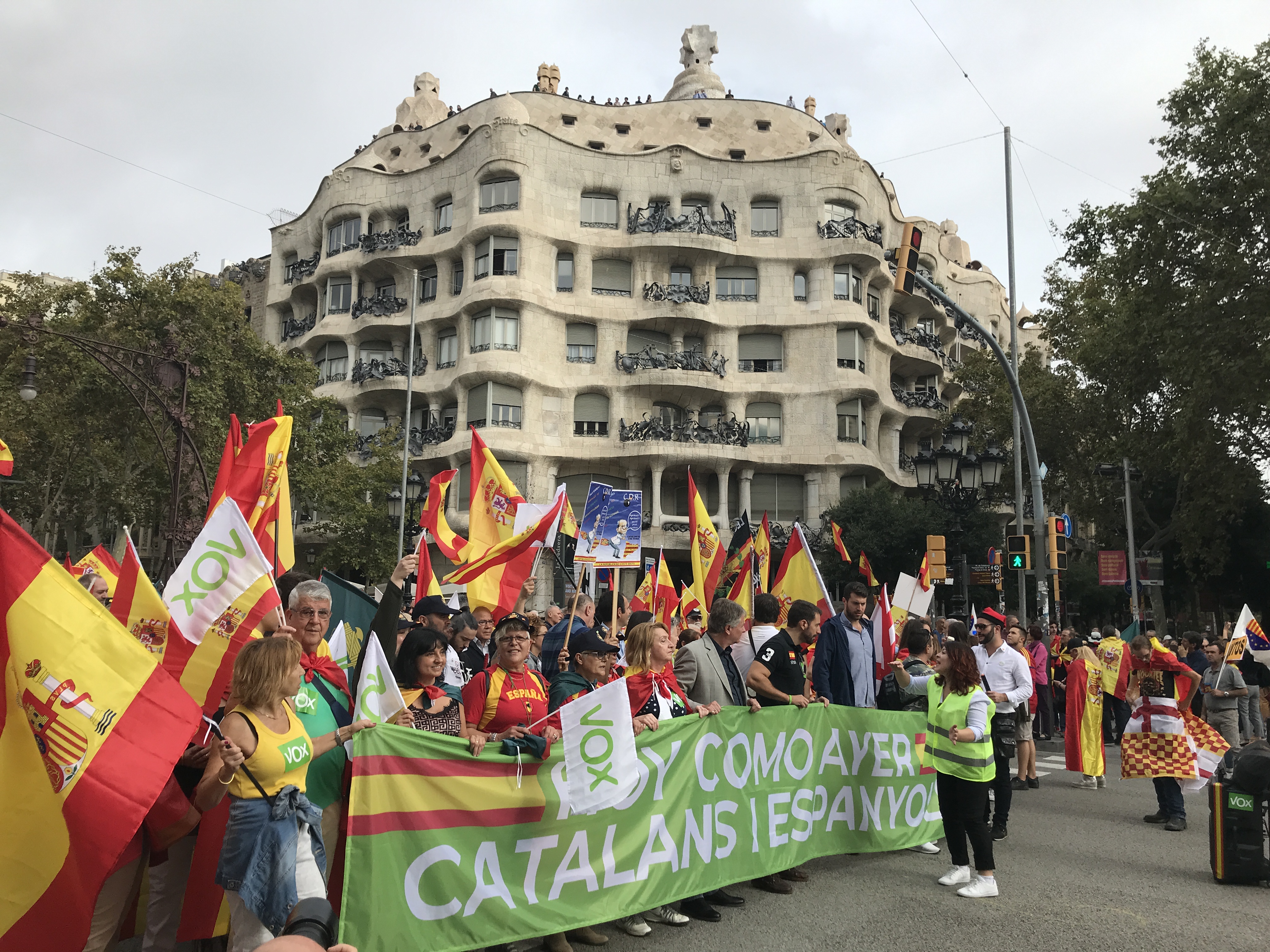 An estimated 10,000 unionists have participated in a march down Barcelona's Passeig de Gràcia culminating at Plaça Catalunya for Spain's October 12 National Day celebrations commemorating Columbus' arrival to the Americas. This year's rally was considerably smaller than the one organized last year that attracted some 65,000 marchers.
Members of Ciutadans - including Lorena Roldán -, the People's Party - such as Cayetana Álvarez de Toledo -, and far-right Vox, as well as their supporters, were present at Saturday's main rally in Barcelona, as were traditional Latin American dance groups.
Another National Day concentration with former dictator Francisco Franco's 'Falange' supporters took place at Montjuïc mountain's castle, with an anti-fascist counter-protest also taking place as well.