Unemployment in October rises to highest figures in four years
A total of 484,559 people were without work, up over 6,000 compared to the previous month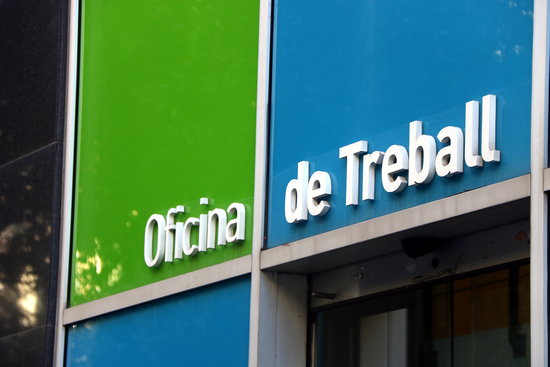 Unemployment rose slightly in Catalonia in October compared to September, leaving a total of 484,559 people without work, according to the ministry of security social.
A total of 6,358 more people registered with the unemployment office during the month, a figure that represents an increase of 1.33%.
This is the highest unemployment figure since April 2016. In relation to the same month last year, however, the figure represents an increase of 25.1%.
During October there were 3,375,642 people registered with social security as taxpayers, i.e. 22,910 more than the previous month (+ 0.68%), although compared to a year ago, there are 93,953 fewer jobs - 2.71% less than in October 2019.
Covid-19 continues to have a severe impact on the job market, especially amid the dramatic fall in numbers of tourists over the summer, with an 80% drop in passengers in Barcelona's El Prat airport.
Two ways of calculating unemployment
The figures differ from those published last week in the latest Labor Force Survey (EPA in Spanish), which identified some 506,000 unemployed people in Catalonia.
The variation in the figures can be attributed to the different methods for gathering data. The Spanish Labor Ministry figures are based on the number of jobseekers registered with the Employment Service, while the EPA figures are taken from surveying a broad sample of 65,000 households, or some 200,000 individuals, all over Spain.