'Top manta' street sellers ask for an end to 'racist police persecution'
Vendors cast doubt on meeting with council's potential to find a solution to the conflict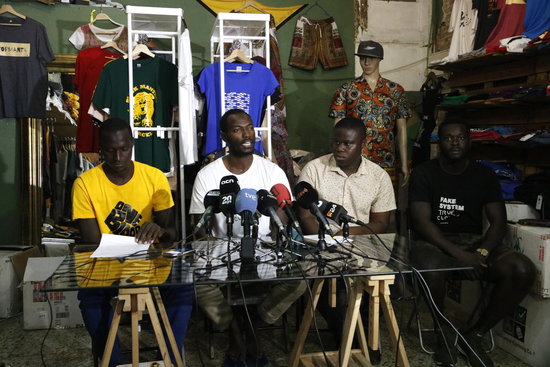 The People's Union of Barcelona Street Sellers has asked the Barcelona city council to put an end to "racist police persecution" after the detention of one of the vendors on Thursday on the Rambla.
Union representatives are set to meet with the council next week to discuss "employment and social emergencies," but spokesperson Aziz Faye has cast doubt on the meeting's ability to come up with a solution to the conflict.
Speaking at a press conference on Friday, Faye said that the problem will only be fixed if irregular street vendors are listened to, and he also said that it was only the council and not the street vendors that create insecurity with their policies.
According to the street vendors, Barcelona's mayor Ada Colau, who was previously active in the city's socially progressive grassroots movements, is to blame for the conflict. Faye stated that she should "remember her [previous] battles," which she is "betraying."
As for next week's meeting with the council, the union worries that it will only imply talk but not much action.
Some of the union's proposals to get 'top manta' vendors off the street include employing them through agricultural, sewing and hairdressing projects or to providing them with a space they could pay for to sell their goods at a weekend market.