Three new cases of coronavirus raise the figure of infected to twelve
Two women residing in Girona who had traveled to northern Italy and a man in Barcelona who had been in Milan, the new cases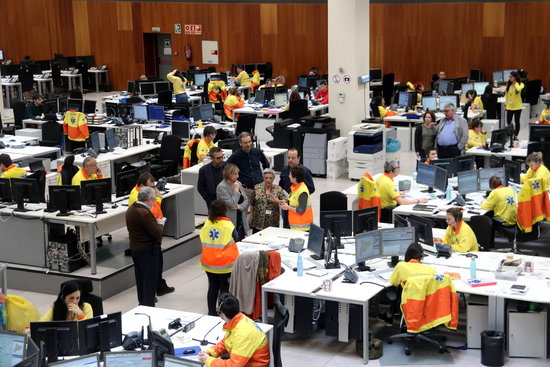 The Catalan health department raised the figure of people infected with coronavirus to twelve on Sunday afternoon, after three new cases have been identified.
One of the cases is that of a 28-year-old man residing in Barcelona who had been in Milan from February 20 to 23, and the other two are 16-year-old and 20-year-old women from Girona who had traveled to the north of Italy from February 14 to 16.
All three are in light condition, informed the health department.
The announcement comes after three more cases were declared on Sunday morning.
One of the new positive cases is that of a 62-year-old woman from L'Hospitalet de Llobregat that had been in touch with one of the other cases confirmed before Sunday.
The other two are a 25-year-old man residing in Barcelona and a 26-year-old from Milan.
Both had been in the capital of Lombardy, in Italy, from February 20 to 26.
Catalonia is accountable for twelve of the over 70 confirmed coronavirus cases in Spain.
Treated at home
On Saturday early afternoon, the country's health authorities announced that the people infected but with mild symptoms will be taken care of at home from now on.
They also said that the people who suspect of having been infected have to call 061 number instead of attending a medical center. The emergency services will test them at home and not in hospital.