Thousands expected to attend pro-independence rally in Brussels
We answer all your questions about tomorrow's protest in the Belgian capital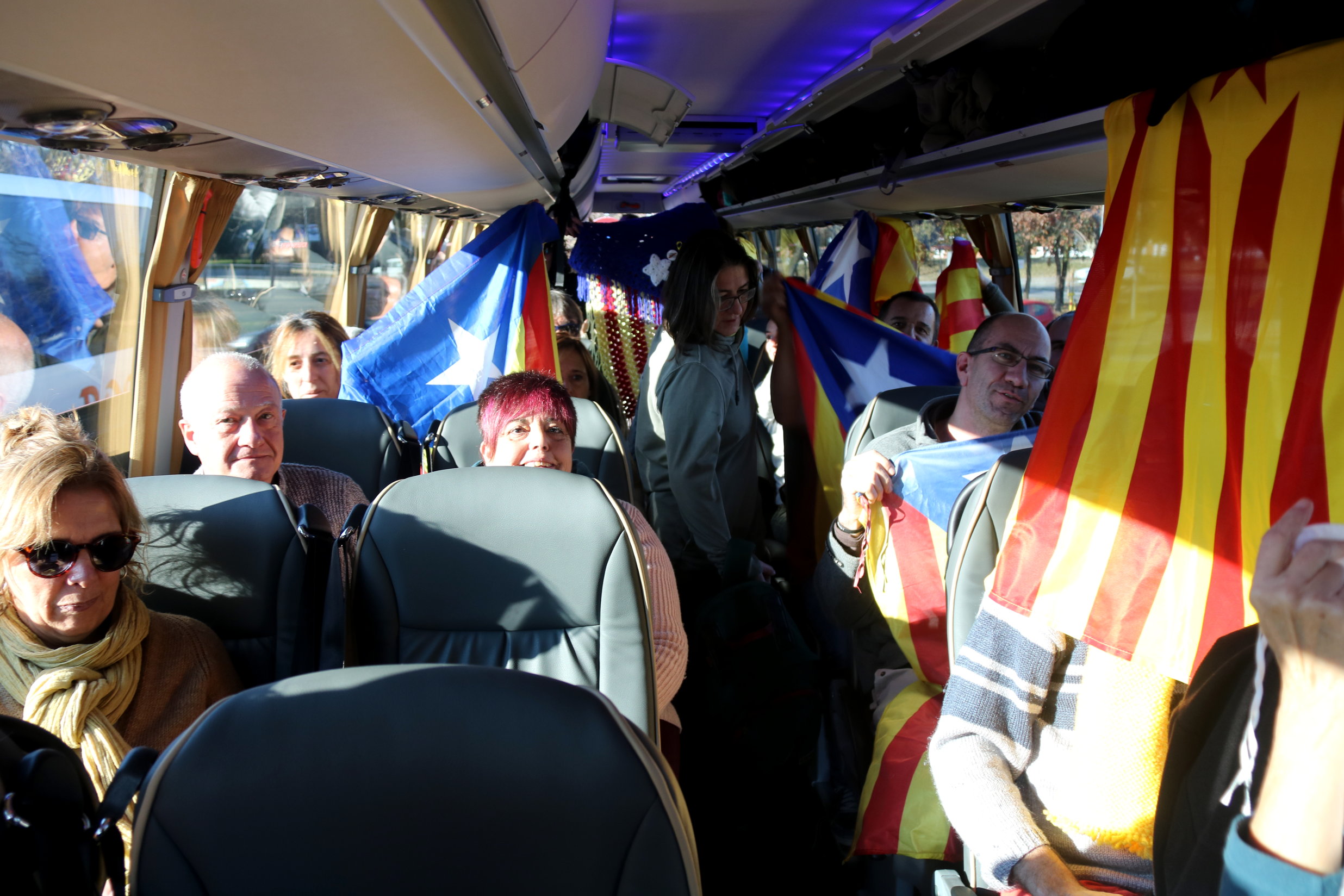 Tomorrow's protest in Brussels, calling for the freedom of the remaining jailed Catalan officials and activists, and in favour of an independent Catalan state, "will be the biggest demonstration in Brussels" in recent years, according to what the organizers believe. Thousands of people are expected to attend.
Why go to Brussels?
At a press conference held on Wednesday, representatives from ANC and Òmnium Cultural, whose presidents still remain behind bars, explained the motives behind the protest.
ANC vice-president Agustí Alcoberro told how the protest was born "out of spontaneity." A spokesperson for Òmnium Cultural, Marcel Mauri, said that the demonstration aims to thank European citizens for supporting Catalans and, at the same time, warn the European Union to "wake up" with regard to the situation in the country.
What is at risk is not independence, it is democracy and the foundational values ​​of the European Union," said Mauri, emphasizing that the protest will be "civic, peaceful and democratic."
The organizations have invited all parties "who are in favor of independence and sovereignty in general" to participate in the demonstration this Thursday.
Who will attend?
"At this moment we know that Puigdemont and Rovira (ERC) have accepted, we believe that the CUP will be at the rally but we do not know if it will participate in the political speeches," explained the vice president of Òmnium Marcel Mauri.
Carles Puigdemont and Marta Rovira are numbers one and two respectively on the Together for Catalonia election candidacy. They are both expected to give speeches at the end of the two and a half kilometre march, that starts at 11 in the morning. To finish the rally there will be speeches and concerts.