Suspected terrorist who attacked police officer with a knife was suicidal, says his wife
Family of assailant considering suing the Catalan security corps, lawyer says police acts "do not comply with law"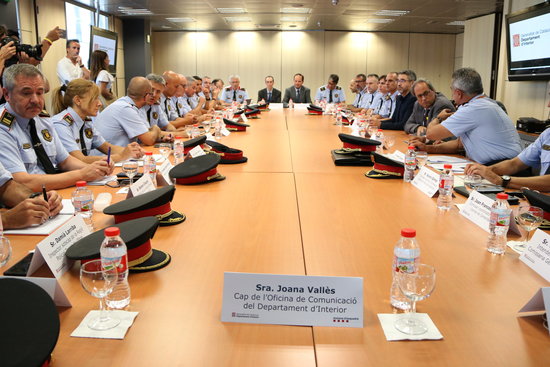 The suspected terrorist shot dead in a police station near Barcelona on Monday after he attacked a female officer with a knife had tried to take his own life on a number of occasions.
This is what the man's wife said in a statement she gave to the Mossos d'Esquadra police yesterday, which was later reported in a number of different media outlets.
What's more, according to the reports, the man's wife said that the motive for her husband's suicide attempts was down to his shame about being homosexual.
The woman told police that she had discovered his sexual orientation a year ago, which led to a deterioration in their relationship and so they decided to begin divorce proceedings.
Some hours after the attempted knife attack on Tuesday at 6am in the police station in Cornellà de Llobregat, the Mossos announced they would be treating the incident as a "terrorist attack."
Police say the man, of Algerian origin, went to the station with a knife of "considerable size" and attacked the officer who opened the door for him with a "clear intention" to kill.
During the failed attack, the 29-year-old man, who lived close by, shouted "Allahu Akbar" (Allah [God] is the greatest), leading the officer to shoot the man in self defense.
Police later raided the man's flat and left with some plastic bags, but did not reveal their content. So far, the police have not found any criminal record for the assailant.
Suing the police
The assailant's family is considering suing the Catalan police because, according to their lawyer, the corps' acts "did not comply with the law."