Man shot down after trying to attack police station with knife
Events happened on Monday just before 6am in Cornellà de Llobregat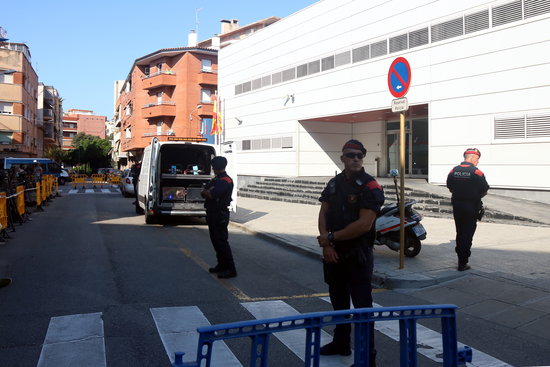 A man has been shot dead in a police station in Cornellà de Llobregat, in the greater Barcelona area, after trying to attack police officers with a knife.
The events happened on Monday just before 6am local time, according to the Catalan police force.
The man entered the police station aiming to attack officers, who were unable to subdue him and shot him down. The man, of Algerian origin, was shouting "Allahu Akbar" (God is greatest), the Catalan News Agency (ACN) learned. The police were investigating the incident on Monday morning.
The events happened only three days after Barcelona and the whole of Catalonia paid tribute to the victims of La Rambla's jihadist attack that occurred on August 17, 2017.
A man armed with knife has acceded this morning to Cornellà's police station with the aim to attack the Police officers. The aggressor has been shot down. The facts happened a few minuts before 6 a.m.

— Mossos (@mossos) August 20, 2018
An investigation has been launched following the events that occurred this morning in our Police Station in Cornellà, in order to clarify the reasons for the attack

— Mossos (@mossos) August 20, 2018