Spanish Civil War bomb detonated off coast of Barcelona
Explosive, dating back to 1936, was found at city's Sant Sebastià beach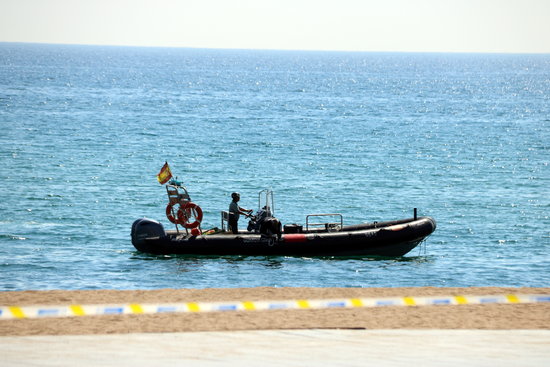 A Spanish Civil War era explosive device that was found at Barcelona's Sant Sebastià beach was detonated on Monday 1 nautical mile offshore and at a depth of 45 meters.
The popular Barceloneta beach was evacuated and closed off to the public on Sunday and Monday as the operation to rid the area of the 1936 bomb took place.
The highly volatile artifact, which contained 70 kg of TNT, was found on Sunday by an off-duty Civil Guard diver 25 meters off the shore and at a depth of 3 meters.
Its discovery prompted the arrival of Navy bomb experts from Cartagena (Murcia), who set it off in a controlled explosion after carefully moving the projectile further out to sea and ensuring the 25-meter deep pipelines would not be damaged.