Seventh evening of protests in Barcelona – live updates
Pícnic per la República calls for "non-violent" protest in front of Spanish government delegation that then heads to Via Laietana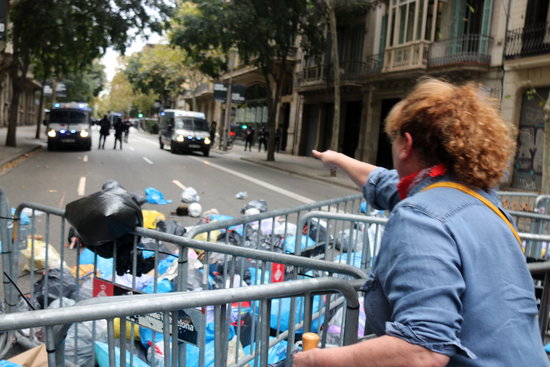 Protests in Barcelona and throughout Catalonia against the sentencing of 9 pro-independence leaders for sedition enter into their seventh evening in a row.
Pícnic per la República has organized what they ask to remain a "non-violent" protest in front of the Spanish government delegation offices in the center of Barcelona, and have asked that people "do not fall for Spanish police provocations" - so far this week, there have been 579 injured and 14 people hospitalized, 2 of whom are in critical condition.
The group asked demonstrators to bring trash bags to "show the world what a garbage dump the Spanish state has turned into."
After Pícnic per la República called the end of the protest, many people ended up heading down to Via Laietana, where the Spanish police headquarters are located.