Public health secretary insists coronavirus situation in Catalonia 'far from' that of Italy
Joan Guix says number of people monitored will increase only if contagion among residents rises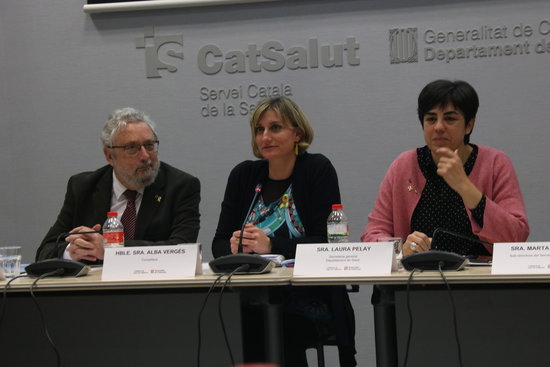 Catalan public health secretary Joan Guix has insisted that the coronavirus situation in Catalonia, with three confirmed cases of the disease, is "far from" that of Italy, and that the number of people currently being monitored would only be increased if contagion among residents rises.
So far, the three known cases in Catalonia are of people with mild symptoms who had recently traveled to northern Italy, and the people who have been in close contact with them upon their return have been told to remain in quarantine at home for two weeks.
According to Guix, authorities are more concerned about checking up on people who have symptoms rather than on everyone who has been to high-risk zones.
The public health secretary also stated that this weekend authorities will assess whether the three patients can begin to receive treatment from home instead of at Barcelona's Hospital Clínic where they currently are.