Protests in Northern Catalonia - live updates
Tsunami Democràtic calls a demonstration outside the high-speed train station in Girona and tells people to return to AP-7 and N-II highways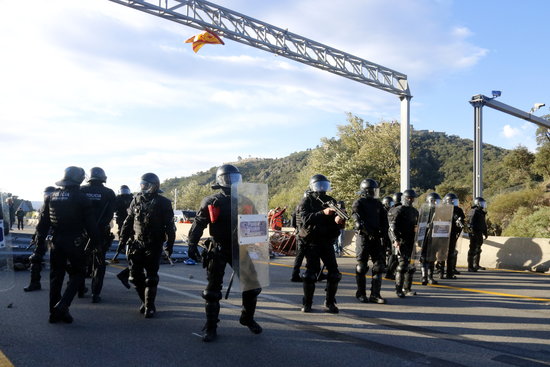 Protests at Catalonia's border with France continue for a second day straight on Tuesday as pro-independence activists called by Tsunami Democràtic, an anonymous network promoting civil disobedience in response to the imprisonment of Catalan independence leaders, block major roads in order to pressure Spain into negotiating a solution to the Catalan conflict.
Some 19 people have been arrested by both French and Catalan police.
By 5 pm traffic began circulating on the AP-7 and N-II highways again after Catalan and French police cleared the roads, which had been cut for more than 30 hours, although Tsunami Democràtic has called on protesters to return to the highways.
The group has also called a demonstration at 5 pm outside the AVE high-speed train station in the northern city of Girona as well as for protesters to block a border point in the Basque Country.
Follow the latest developments here