Police launch maritime missing person search unit looking for Levi Davis
British rugby player disappeared in late October, and Mossos d'Esquadra continue investigating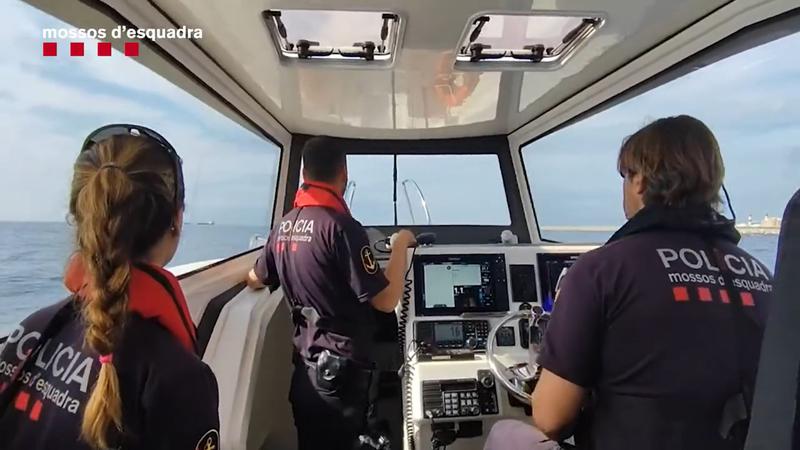 Catalan Mossos d'Esquadra police launched a maritime missing person search unit looking for Levi Davis, a British rugby player who was last seen in a pub in Barcelona in late October.
The operation began on Thursday, May 18, and two days later there had been no outcome yet.
"One of the hypotheses law enforcement agents work with is the eventual sea disappearance, as researchers place the last movements of the missing person near the port area," police sources told Catalan News.
While police do not identify the missing person by name, they describe him as a man who was last seen the night going from October 29 to 30.
Back then, Spanish Guardia Civil police did the first "exhaustive research of the area, and they did not find the missing person, while no one ruled out that there could be objects or clothes from that person," sources said.
Thursday's Mossos d'Esquadra unit wants to "find any hint to confirm a possible accidental death."
Catalan police found the passport of missing British rugby player Levi Davis at Barcelona port in late November.
The investigation is still ongoing, and he was last seen on October 29 leaving The Old Irish Pub on La Rambla boulevard.
The passport was found in Barcelona's port area and was then handed to the Mossos d'Esquadra police force, as local officers and sources from the port told this media outlet after reports in both British and Catalan media.
Levi Davis had been traveling across Europe before he went missing.
On the day of the disappearance, he sailed from Ibiza to the Catalan city and after arriving visited the bar where he was last seen.
The professional rugby player for Worthing Raiders RFC was last recorded by CCTV leaving The Old Irish Pub wearing a white t-shirt after sending a video to his mother Julie.
Life in danger
The British rugby player Levi Davis said that his "life is in danger" after being blackmailed by a criminal organization in a video recorded before going missing.
"This is a story about police corruption, government corruption, and also organized crime," the player says in a video seen by Catalan News.