Missing rugby player Levi Davis: 'My life is in danger' after being blackmailed
British athlete last seen in Barcelona claims he "was filmed doing sexual acts" after being drugged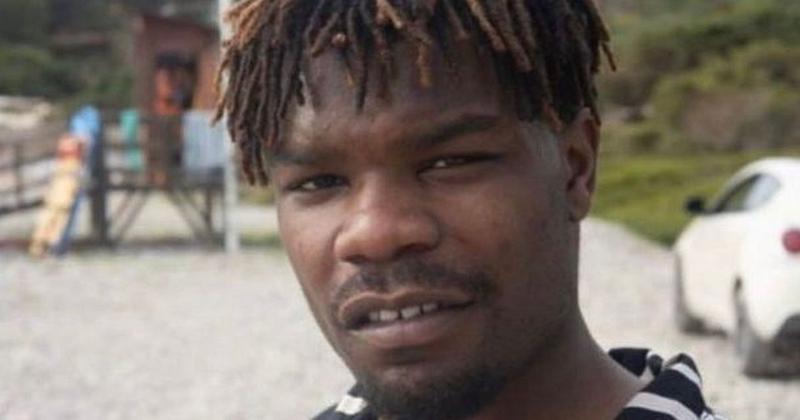 The British rugby player Levi Davis, who disappeared in late October, said that his "life is in danger" after being blackmailed by a criminal organization in a video recorded before going missing.
"This is a story about police corruption, government corruption, and also organized crime," the player last seen leaving 'The Old Irish Pub' in Barcelona's La Rambla boulevard says in a video seen by Catalan News.
For him, it all started after being part of the Factor X show where he made new friends. With one of them he "began a relationship, which formed a friendship, which was formed through music."
They both met many times, but on the last occasion "I was drugged, and I was blackmailed," Davis says before explaining he asked for help from his team and his agent, who recommended best to quit before being fired.
Davis, in this 15-minute long video, goes even further and says "I believed I was being filmed doing sexual acts after I was drugged. Which many would call rape, and by law, we would call rape."
After seeking help from the police, family, and friends, Levi Davis decided to leave and go to Australia, where he had many "good memories," but videos of him were published "on the dark web in compromising positions," the blackmail he was trying to escape from in London followed to Australia, he says.
During his selfie video, Davis explains that he confronted one of these individuals he had been blackmailed by, however, they told him they "would going to tempt to kill me, threaten my family, and they would also try to frame me."
While going to the police was one of his first decisions, as he explains in the video, he did not "understand the full picture at that time." All that he was saying to law enforcement agents were being leaked to the individuals threatening him, " and despite understanding that the police are "full of good people trying to do their job, there is also a fact that there is a large amount of police corruption."
"They seek to undermine me, they seek to make me look like I am paranoid like I am crazy, that is why that diagnosis of drug-induced psychosis," he tells the viewers.
He felt "scared," he says after explaining that because of the video, the individuals "will throw everything they have to make me look and shape me into a corner."
A metaphor for this "would be being in a corner in a fetal position."
Mother on rollercoaster
Since the moment Levi Davis went missing, his mother Julie Davis told Catalan News in an interview she was going through a "rollercoaster" few days, after having spent some time in Barcelona trying to find her missing son.
Julie experienced disrupted nights of sleep and woke up hoping and praying that Levi had turned up.
Since Davis has gone missing, there have been a couple of potential sightings of him in Barcelona city center on La Rambla, Barceloneta beach, and in Plaça de Sant Agustí.
Police have also located Davis's passport at Barcelona port.