Police arrest 17 in anti-terrorism operation
Cell plotted attack in Barcelona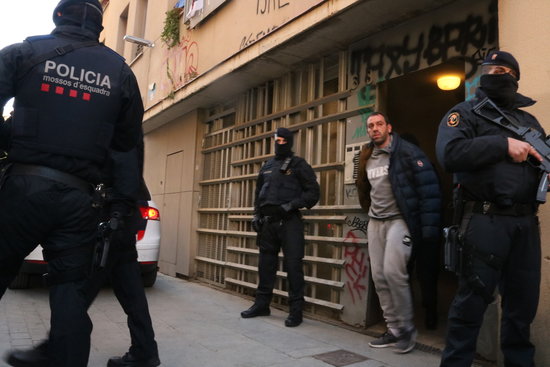 Catalan police have arrested 17 members of a terrorist cell that was plotting an attack in Barcelona.
Early on Tuesday morning, heavily-armed police officers raided six buildings in Barcelona and Igualada, in central Catalonia, following a long-term anti-jihadist operation called 'Alexandria.'
Some 100 officers from the Catalan police were involved in the operation, which was ordered by Spain's National Court.
Five alleged terrorists were in an advanced stage of radicalization, but police sources told Catalan News that they still didn't have the capacity to carry out a terrorist attack.