Open Arms refugee rescue ship saves 250 people in the last week
Three rescues have taken place since start of current mission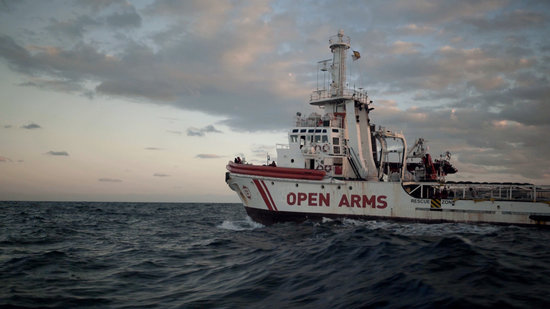 The Catalan refugee rescue NGO Open Arms, which works in the Mediterranean Sea, has saved 250 people this last week in their current mission, which began on November 4.
Their latest rescue operation took place on Wednesday night. 64 people were brought aboard the Open Arms boat from a rubber dinghy in the middle of the Mediterranean.
Before leaving the port of Barcelona on their 78th mission, Òscar Camps, the charity's founder and president, reiterated the importance of their work in a tweet where he stated that "whether they like it or not human rights are unalienable."
The mission began with a rescue on November 10, where 85 people, including two pregnant women, were helped off a "very damaged boat" according to Camps.
The small rubber boat, which had been making the journey from Libya, was filling with water.
The next day Open Arms were able to help 111 people from a dinghy whose floor had collapsed.
They also brought on board five bodies and one six-month-old baby, who passed away despite medical efforts to reanimate them.
Helping fight the pandemic
During lockdown, Open Arms has also been helping to tackle the health emergency in Catalonia, especially conducting Covid-19 tests and collecting samples in care homes.
In April, they said that 30 vehicles and more than 70 volunteers from Open Arms were traveling to such centers to help elderly people face the crisis.
Migrant rescue missions since 2015
Open Arms was founded by Camps in the city of Badalona, just north of Barcelona, after he was struck by images of drowned children on a beach and has been rescuing migrants attempting to cross the Mediterranean on their way to Europe since 2015.
The NGO, which received the 2019 Catalan parliament Medal of Honor, has persisted in its quest despite efforts from European authorities to prevent it from embarking on lifesaving missions.