Multinational selling XS and S clothes only investigated over possible equality law breach
Catalan government initiates proceedings against fashion chain after receiving complaint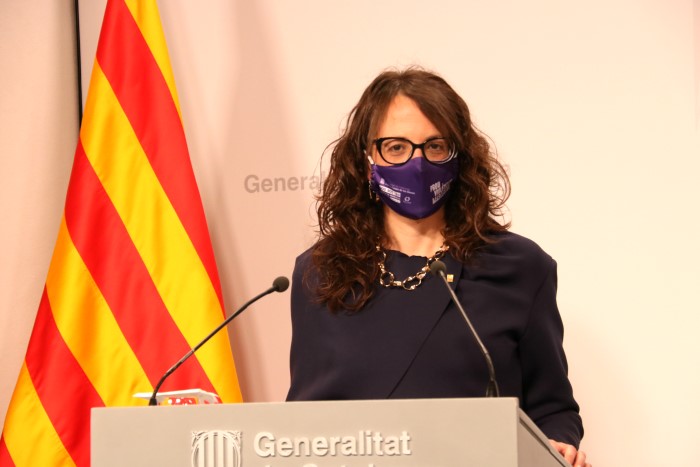 The Catalan government has launched an investigation to determine whether a multinational fashion chain is in breach of the Equal Treatment and Non-Discrimination Act by only selling XS and S size clothing in its stores.
The proceedings, opened by the Department of Equality and Feminism, will look at the possibility that the company is discriminating by physical appearance, as it excludes people who wear medium or large sizes.
The move, initiated following an online complaint, is part of an action plan to combat aesthetic pressure, approved by the government on Tuesday.
The equality minister believes that the reported facts may constitute a violation of the law, which provides for a fine of up to €40,000 for selling products that promote "discriminatory stereotypes."
"Prepubescent" physique
The action against the multinational, whose name has not been made public, was initiated by the equality department after it received a complaint through an online form on its website.
The person who made the complaint said that the clothes on sale can only be worn by "women with the constitution of girls", detailing the physique as that of a "prepubescent and premenstrual body," although the store is not aimed at children.
The complaint also noted that the clothes in the store would not be suitable for girls, because it would encourage sexualization of the body.
If the investigation concludes that the law has been broken, it could impose a sanction. In fact, the marketing of products that promote a "discriminatory stereotype" is a "serious" infraction, punishable by a fine between €10,000 and €40,000.
"It is imperative to move towards a new feminist normality where women are comfortable with their bodies," says the Government Agreement approved on International Women's Day, "because the ideals of beauty imposed by the patriarchy cannot continue to be accepted as the norm."