Man arrested in Barcelona for allegedly plotting terrorist attack
Police say the man has ties to Daesh and was radicalized during confinement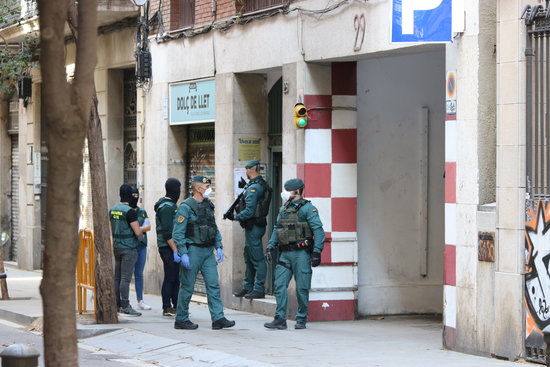 Police have arrested a man in Barcelona allegedly related to the terrorist group Daesh who was looking for targets to commit a terrorist attack, according to the Spanish Guardia Civil police forces.
Authorities explained that they picked up on references to the radicalization of the man and his affinity to the Daesh group for at least four years, but under an appearance of "discretion."
It was during the state of alarm confinement when, according to the body, the detainee became fully radicalized process, activating himself in a "highly striking and worrying" way.
The detainee, of Moroccan origin, made various public demonstrations on social media of his adherence to terrorist groups and hatred of the west. In addition, he had been spotted skipping confinement on a regular basis on suspicion that he was looking for targets.
Police hypotheses say that the radicalization could have been a response to calls from the leadership of the terrorist group for lone actors to mobilize and attack places of residence. The Guardia Civil police have indicated that, due to the pandemic, there have been several terrorist attacks perpetrated by individual actors, including stabbings and car hit-and-runs.
The police investigation on the individual determined, among other things, that the detainee is "totally influenced by the propaganda and postulates of Daesh," a group to which they say he has sworn allegiance. Therefore, he was considered "a real threat to security."