Judge overturns restrictions in Terrassa, greenlights measures in Granollers
Court argues that situation in third most populated Catalan city is "positive"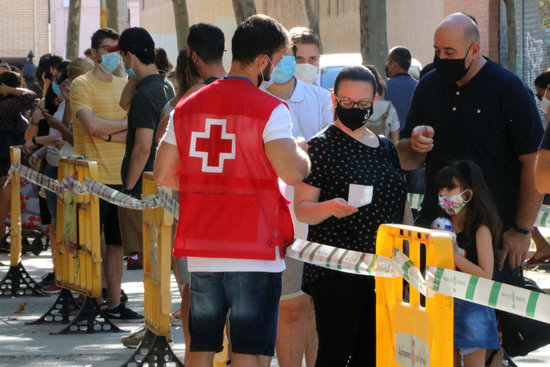 A local Barcelona court has overturned coronavirus-related restrictions in Terrassa, in Barcelona's metropolitan area, announced by the Catalan government on Monday.
The judge believes that the evolution of the pandemic in Catalonia's third most populated city is "positive" compared to other cities and counties.
"Terrassa is not going through a worse situation than other municipalities and neither has its situation worsened," reads the ruling, announced late on Monday evening.
For the magistrate, there is "no objective reason" to enforce what Quim Torra's government approved for Terrassa, which included the maximum capacity of religious services reduced to 33% and capacity in bars and restaurants cut down to 50%, to be added to the general measures affecting all of Catalonia.
Yet, the new restrictions were also announced for Granollers, Canovelles and Les Franqueses del Vallès, also in the Vallès area, something that was greenlighted by the same court.
The measures for these three municipalities, equivalent to those announced in Reus on Friday, came into force on Tuesday morning.
These enhanced restrictions are to be added to those still in operation in the Barcelona and the Lleida areas.