Human rights defenders to tour fifteen Catalan cities and towns
Nine activists from eight different countries will participate in awareness-raising activities for 9th edition of 'Cities defending human rights' project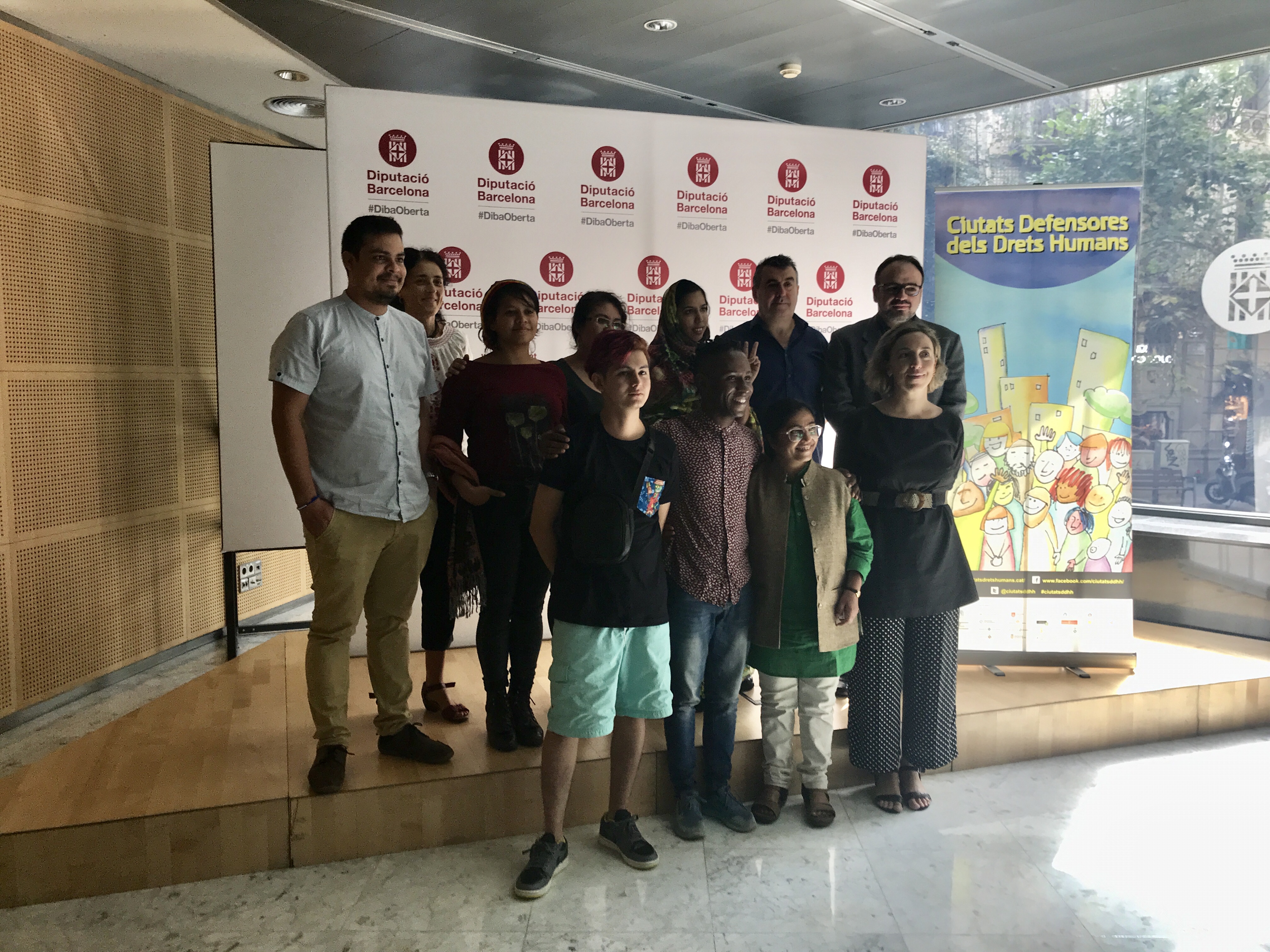 'Cities defending human rights' – a project backed by the Catalan Cooperation for Development Fund, the Catalan Commission for Refugees, the Catalan Human Rights Institute and the International Catalan Institute for Peace – kicked off with nine human rights defenders that will participate in awareness-raising activities in 15 Catalan cities and towns.
Taking place from October 4 to 16, the human rights defenders from Nicaragua, Brazil, Spain, India, Colombia, El Salvador, Mexico and Western Sahara will take part in conferences, round tables, institutional meetings, and school visits, among other activities, all of which are about the work and importance of supporting human rights defenders.
Hailing from disparate parts of the world, what these activists all have in common is their commitment to advancing causes affecting their communities, from sexism to political repression and corruption or environmental decay.
Among those participating in this year's fall edition is Mexican Diario Alternativo journalist Yanely Fuentes, who will also be in Barcelona for six months as part of the 'Barcelona protects Mexican journalists' program organized by the city council and Taula per Mèxic.
Fuentes, who covers social movements and conflicts relating to armed groups in marginalized communities, asserts that "journalism in Mexico has, unfortunately, been very badly hit, as have human rights defenders, with threats and criminalization by the government. We also face persecution from vigilante 'community police' and other armed groups."
The journalist described the programs she is in positively: "I think that if a program to temporarily host journalists at risk and this ['Cities defending humans rights'] participation to make these issues more visible, it means that here in Barcelona people are taking notice of the violence in Mexico."