Hottest autumn ever recorded in Catalonia
Some parts of the territory also experienced the driest fall season on record as well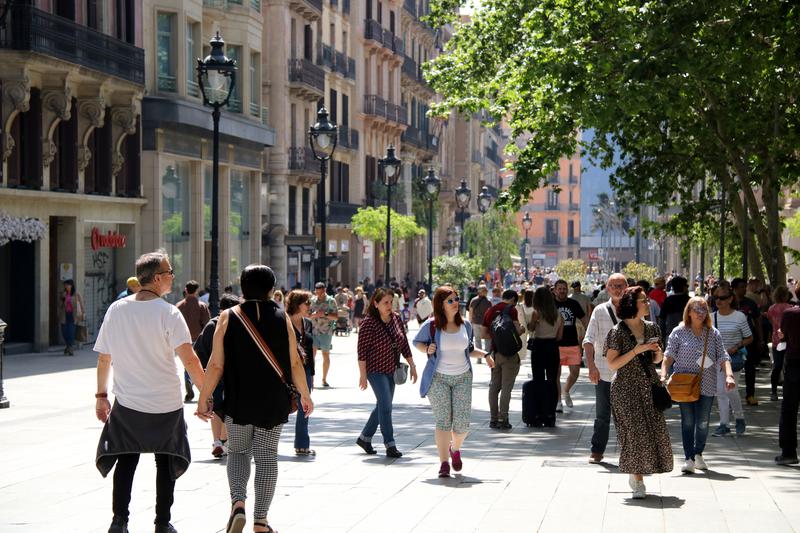 This year, Catalonia experienced its hottest autumn since records began. This year's fall season surpassed the exceptionally warm years of 2014, 2011, and 2006 to stand out as the hottest on record, especially in the coastal, pre-coastal, and central areas.
Data has been collected in Catalan weather stations for over 110 years.
There were temperature swings of more than 3.5°C above the average around Barcelona and its metropolitan area, as well as the Segarra county in central Catalonia. In parts of the Pyrenees, the temperature anomaly did not exceed +1°C in many areas.
In many parts of Catalonia, it was also the driest autumn ever recorded, according to the Meteorological Service of Catalonia. The driest parts of the territory were the Barcelona metropolitan area, as well as as the counties of Vallès Oriental, Bages, and Garraf.
The lack of rain has exacerbated an already severe drought gripping the country. In late November, the Catalan government imposed measures on the use of water due to the ongoing drought – measures affecting 6.7 million inhabitants, around 83% of the total population.
In September, Catalan News published an episode of our podcast, Filling the Sink, examining the situation of drought across the territory. Have a listen below.
In all, the ongoing lack of rain coupled with the inconsistent and unpredictable weather patterns have led to a disastrous year for agriculture, with losses of up to 80% of some farmers' crops.
Unseasonable heat
Barring some exceptions at the end of September and for short periods in November, temperatures remained above average throughout the season.
Autumn began with a moderately warm September when a mass of tropical air caused unseasonable warmth, especially in the east of Catalonia.
In October, however, the unusually high temperatures became more noticeable, to the point that it was the warmest October ever recorded in Catalonia. Another mass of tropical air, particularly during the second half of the month, caused the record highs.
In some parts of the southern coast of Catalonia and the pre-coastal regions, it was the warmest November on record as well.