Warmest and driest October recorded in recent years
Sea water temperature reaches all-time high of 21.3ºC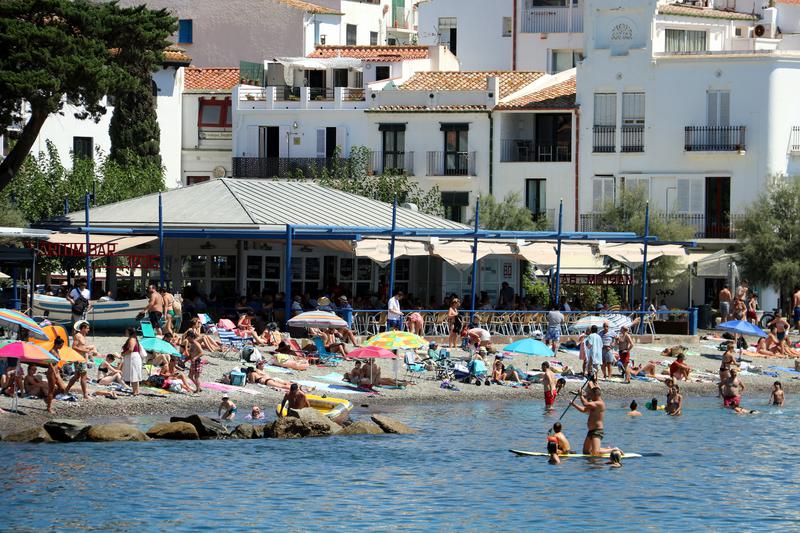 Catalonia registered the warmest and driest month of October in recent years, as announced by the Catalan meteorological service on Wednesday. Figures released show that recorded temperatures across the territory are higher than the ones seen in 2014, 2013, 2006, and 2001.
Temperatures surpassed 30ºC in some areas and tropical nights were seen along the coast.
Meteorological stations in the central towns of El Canós and Cervera were 5.8ºC and 5.4º warmer, respectively, than the average temperature for the month of October.
Over the last month, experts noted sea water temperatures of 21.3ºC in the Costa Brava municipality of Estartit, the highest figure since 1974, surpassing the previous record of 21.2ºC in 2014.
October 2022 has also been one of the driest in recent years. Despite the four storms that took place across the territory, the vast majority of the rain fell in Espot (165.3 mm), Bonaigua (146.3 mm), and Viu de Llevata (111.1mm) in the Pyrenees.
While temperatures reached all-time highs during October, the trend will continue over the upcoming days.
Over the weekend, temperatures will drop slightly and rain will fall in parts of northern Catalonia, however, the Catalan meteorological service expects the summer-like weather to return a few days later.
Filling the Sink podcast episode
The intense heat and scarce rain in Catalonia intensified the drought, especially after the summer months.
Listen to our Filling the Sink podcast episode from September to learn more about the situation.