New drought restrictions in Barcelona area and northeastern Catalonia from Friday
Measures only affect agricultural, industrial, and recreational use, not drinking water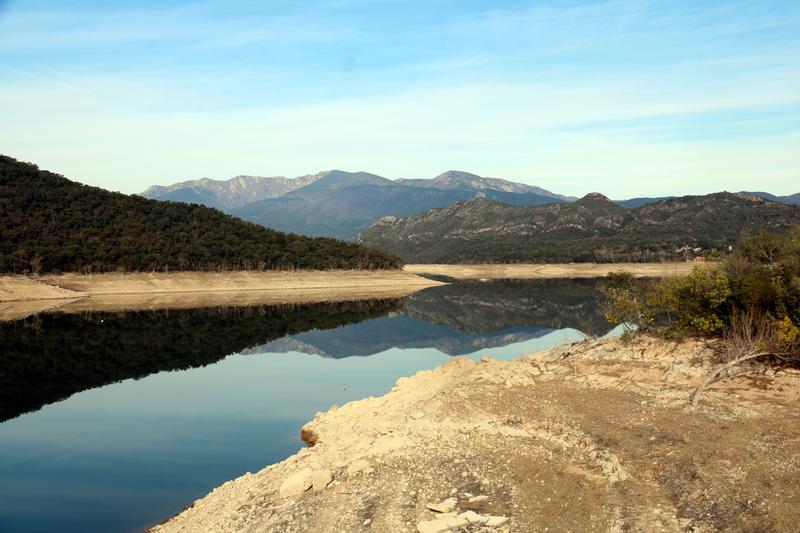 Drought measures will be imposed in the Barcelona area and in northeastern Catalonia from Friday after months of not much rainfall have brought reservoir levels downs.
Catalan authorities decided to place the Ter and Llobregat river basins near the Catalan capital, as well as Darnius-Boadella reservoir in northern Catalonia, on alert, as was announced by government spokesperson Patrícia Plaja on Tuesday.
These restrictions will affect 514 municipalities in 27 counties.
No restrictions on domestic use
While the restrictions will be in place in an area that is home to 6.7 million people - around 83% of Catalonia's population - they will only affect agricultural, industrial, and recreational water use, not drinking water.
"There will be no limits for individuals beyond not filling swimming pools and watering gardens every other day," Plaja said.
But declaring the drought alert does imply a 25% reduction in the use of water for agricultural activities, 10% for farms, 5% for industries, and a 30% reduction for recreational activities that involve watering and 5% for other recreational activities.
And while the new restrictions will not directly impact most residents, Plaja urged everyone to be more cautious about their water use. "The current situation will become more and more common," she said, "so we should adjust our habits."
Ongoing issue
Heavy rain and occasional droughts are a common feature of Mediterranean weather, but the picture is looking quite worrying in 2022, with water levels in reservoirs at 33% as of November 22, according to the Catalan Water Agency, a figure that has dropped consistently over the past months.
Listen to our Filling the Sink podcast episode from September 21 to learn more about the situation in Catalonia.