Five men accused of Pamplona gang-rape sentenced to 9 years in prison
Judges dismiss rape accusations and find them guilty of only sexually abusing an 18-year old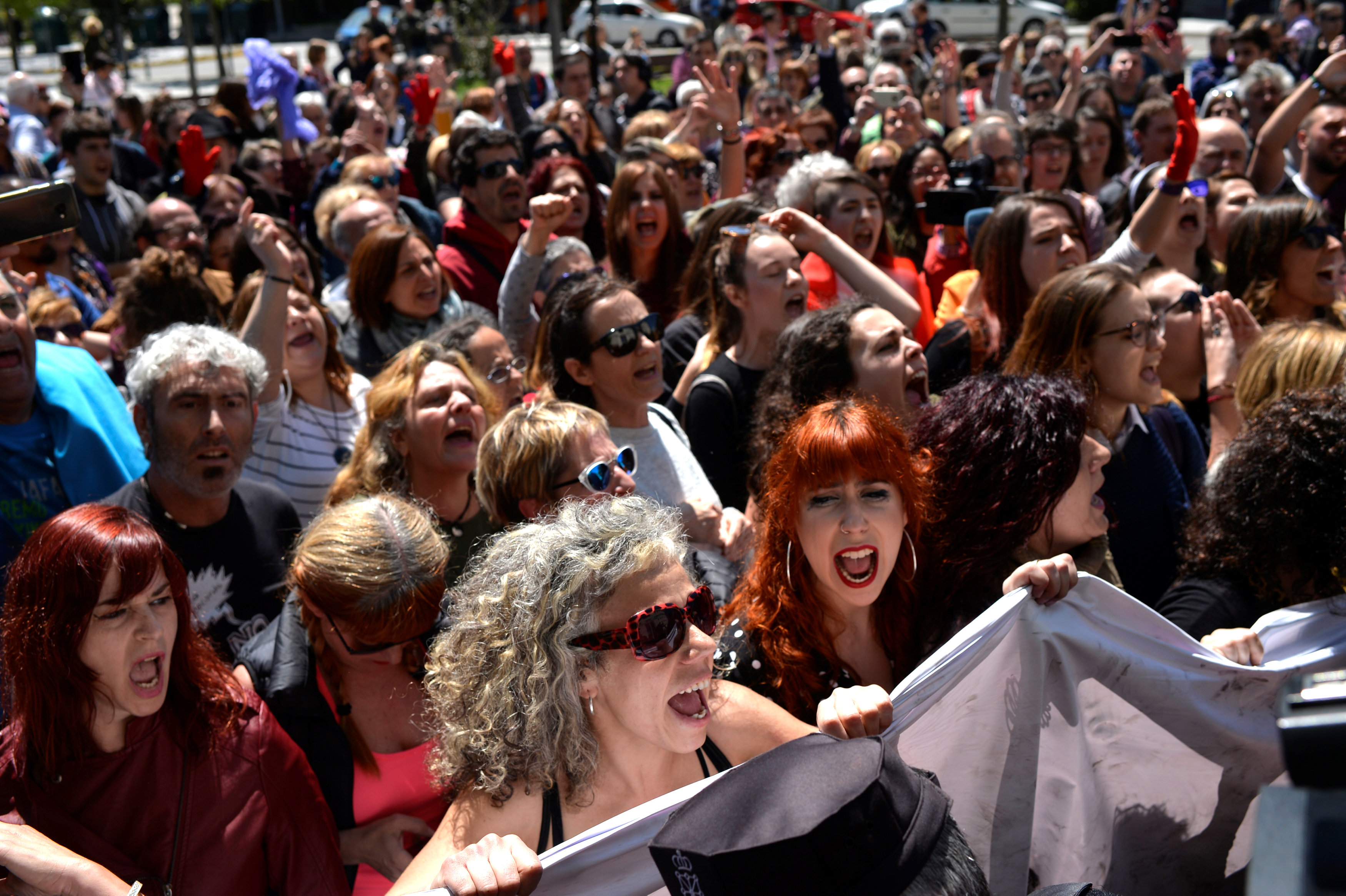 A Spanish court has found five men guilty of sexually abusing an 18-year old in the San Fermín running of the bulls festival in Pamplona two years ago. Judges dismissed rape accusations, ruling that there was no violence or intimidation toward the victim.
The decision sparked outrage among supporters of the woman, who have long criticized the handling of the case, claiming it often appeared as if the alleged victim was the one on trial. They deem the final ruling as too lenient, as well as a dangerous precedent for gang-rape cases.
The case is known as 'La Manada' (Spanish for The Pack), following the name of the WhatsApp group used by the accused to share the video of the attack with their friends. The men were found innocent of violating the woman's right to privacy.
In the 96 seconds video, the woman is seen immobile and with her eyes closed. The defense team claimed that her silence indicates consent. They also claimed that she could have fought back by "biting their penises." The prosecution stressed that the woman had been immobilized by force and terror.
A private detective was hired by the defense team to follow the woman over the course of several days, and took pictures of her smiling with her friends. The photos, presented as evidence that she had not suffered any lasting trauma, were accepted by the judge.
The prosecutor pressed for 22 years and 10 months in prison, the accusers required jail sentences of 24 years and 9 months, and the regional government of Navarra and the city council got into the case and asked for 25 years and 9 months jail-sentences.
The court ruled that the five men are due to compensate the woman with €50,000, €10,000 each.