Electric scooters to be regulated after causing first fatal victim
The 92-year-old died in the Catalan city of Esplugues after being run over by minor who was looking at phone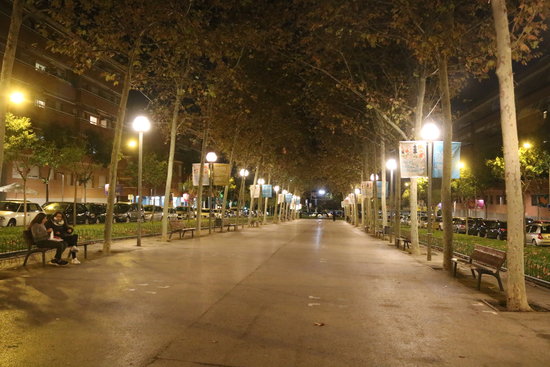 The use of electric scooters is to be regulated in towns and cities across Spain, following the first death caused by one of the vehicles, in the Catalan city of Esplugues de Llobregat during the summer.
Spain's road authority, the Directorate-General of Traffic (DGT), announced the introduction of new legislation banning the use of electric scooters on pavements and limiting their speed to 25 km/h on Thursday.
The introduction of the new rules comes after a 92-year-old woman was run over by two people travelling on an electric scooter in the city close to Barcelona, who later died as a result of the accident.
Until now, local authorities could choose what restrictions to impose on the vehicles as they saw fit, but the new rules will make the limits on the use of the vehicles obligatory, albeit councils will be allowed to extend them.
Scooter rider under 18, says mayor
The mayor of Esplugues, Pilar Díaz, said on Thursday that the person controlling the scooter that caused the death of the elderly woman is under 18, and at the time was not paying attention because they were looking at their mobile phone.
"Unfortunately they hit someone who was very vulnerable due to their age," Díaz told the Rac 1 radio station on Thursday, although she also said that the scooter was not going fast and that the avenue it was travelling down is very wide and was not especially crowded.
AMB guidelines on scooter use
A few weeks ago, Barcelona's Metropolitan Authority (AMB) issued a series of recommendations for local authorities to regulate the use of electric scooters and similar vehicles.
The AMB's recommendations suggest that councils ban the use of such vehicles for people under 16, that the use of earphones and mobiles should be prohibited, and that the vehicles should be restricted to cycle lanes.
The guidelines also suggest that the speed of such vehicles should be restricted to less than 30 km/h and that, in the absence of a cycle lane, they only be allowed on pavements more than three metres in width.