Court sets €500K bail for players in major corruption scandal
Millet and Montull are still considered a flight risk and, if they make bail, will have to surrender their passports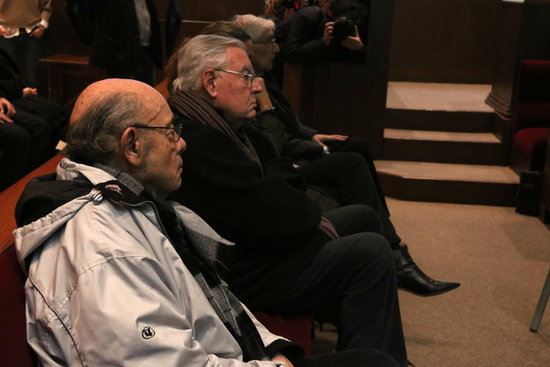 The main officials behind the so-called Palau case, an ongoing major corruption scandal in Catalonia, will only be able to leave prison if they pay bail adding up to half a million euros.
A Barcelona courtroom imposed a bail of 400,000 euros on Fèlix Millet, the former president of the Barcelona Palau de la Musica, and of 100,000 euros for his right hand, Jordi Montull, according to court sources.
The Spanish Court partially grants defense request
Millet and Montull were both condemned to serve time in prison by the Spanish National Court: the former for nine years and eight months, and the latter for seven and a half years. The judicial entity that gave out the sentence also ordered the two men be immediately taken to a penitentiary center.
Now, the Spanish court has however partially granted the request of the defense, and mandated that the two men pay bail in order to go free. The magistrates imposed these measures according to the high prison sentences that both Millet and Montull were given, judging that neither residence nor advanced age were enough reasons to discount the individuals posing a flight risk.
Should Millet and Montull pay this amount, they will, in fact, have to surrender their passports, they will not be able to leave the Spanish territory, and they will have to appear in court each month.
What is the Palau Case?
Both men were in charge of the Palau de la Música concert hall for decades, and they confessed to diverting funds from the cultural venue into their own bank accounts. Their sentences were made public on January 15, with the court finding Millet and Montull guilty of stealing 23 million euros from the institution. Montull's daughter, Gemma, was also charged and sentenced to four and a half years in prison.
The case also involved the CDC political party, with former treasurer Daniel Osàcar sentenced to four years and five months in jail. The party, the predecessor of the pro-independence PDeCAT party, was accused of rigging public tenders in exchange for commission to illegally finance itself, with the money being transferred through false concert hall donations.