Catalonia to shut bars and restaurants for two weeks amid Covid-19 surge
Government expected to announce measure on Wednesday after weeks of record infections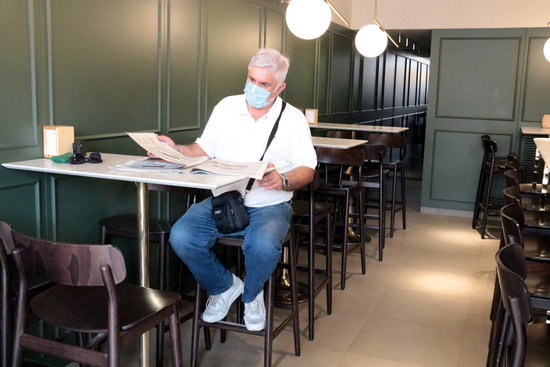 The Catalan government is expected to announce on Wednesday the closure of bars and restaurants for two weeks as a measure to curb the rise of coronavirus infections.
Restrictions are expected to come into effect on Friday, but a judge could have the final say as seen in the Madrid region, where the Spanish government resorted to the state of alarm to enforce lockdown measures following a court ban.
Over the past days, Catalan authorities have asked residents to "sacrifice" their social lives, companies and universities were urged to operate remotely for two weeks, and sports federations in Catalonia agreed to put on hold all non-professional competitions.
The past week saw 11,564 new coronavirus cases diagnosed by PCR tests and other methods, a 26% increase from the previous record set the week before.
The outbreak risk has skyrocketed from 215 to 338 in only a week, far from the 'very high' threshold, at 200.
The number of hospitalized patients is also on the rise, increasing from 842 on October 5 to 984 on Tuesday, with 172 people currently in the ICUs.
Bars and restaurants are already obliged to follow social distancing guidelines, and a number of towns and cities encompassing two-thirds of Catalonia's 7.5 million population face further restrictions, such as a 50% capacity limit.
The executive also plans to limit capacity of shops and street markets to 30%, suspend professional congresses and fairs and close parks and gardens at 8pm, as it was revealed from meetings on Wednesday morning with businesses associations, trade unions and others.
The Catalan government has called a press conference for Wednesday at 1.30 pm. The interim president Pere Aragonès is expected to confirm the closure of bars and restaurants, and he could also announce new restrictions.
According to government sources, bars and restaurants will be ordered to close both their indoors and outdoors spaces, but food delivery will be allowed.