Catalonia closes borders and imposes partial weekend lockdown amid coronavirus rise
Government announces further Covid-19 restrictions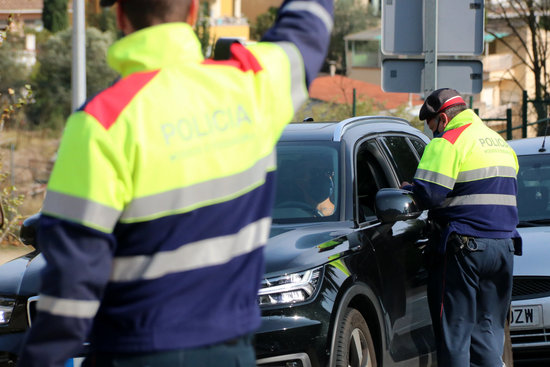 The Catalan government has announced the closure of its land borders with the rest of Spain, as well as partial lockdowns during the weekends, among other coronavirus restrictions coming into effect on Thursday night that will be enforced for the coming two weeks at least.
Catalan authorities also agreed to close shopping malls of over 800 square meters and impose a 30% capacity limit for smaller stores. All non-professional sports competitions will be suspended, as well as leisure activities for children. Cinemas, theaters, music venues, and gyms will be shut.
With the partial weekend lockdowns, in force from Friday at 6 am to Monday at 6 am, Catalonia will allow people to leave home, but not the town or city they reside in.
Exceptions for border and weekend lockdowns including health reasons such as going to the doctor, commuting to and from work or to study, as well as to take care of dependent relatives.
Bars and restaurants will remain shut, a measure adopted two weeks ago, although food delivery and takeaway services will still be permitted.
According to Catalan officials, another 300 million euros will be set aside in aid to sectors affected by the measures: 50 million for the cultural sector, sports, and leisure; 50 million for the hospitality and beauty industries; and 200 million for social services and other sectors.
"We must adopt stricter measures in order to overcome the critical situation we're in," said Pere Aragonès, the Catalan vice president who is acting as interim president since Quim Torra was ousted a month ago.
The government spokesperson, minister Meritxell Budó, said that Catalan authorities "advise companies to work remotely."
"Our health system can't go on like this much longer," said health minister Alba Vergés, who stated that for the first time since May, most ICU patients have Covid-19.