Catalan police investigate three more sexual assaults in Badalona shopping mall
In November, Mossos opened investigation into gang rape of 11-year-old in city north of Barcelona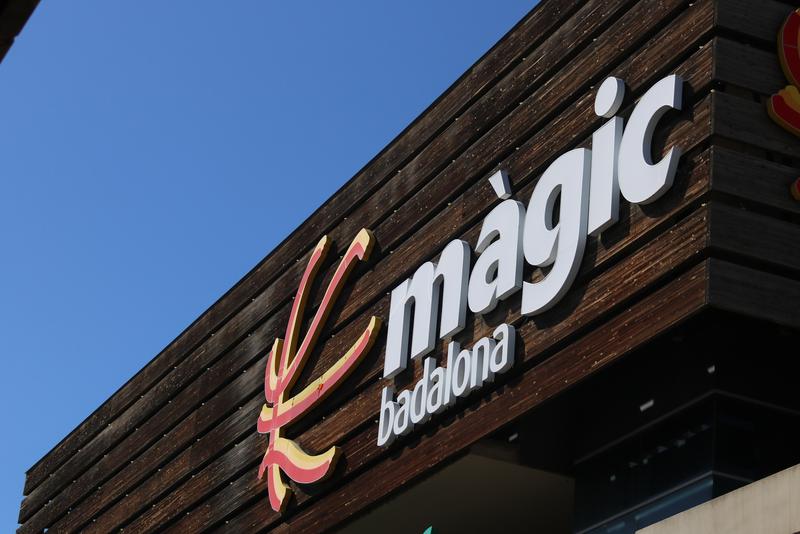 The Catalan Mossos d'Esquadra police are investigating three new alleged sexual assaults that took place in the Màgic Badalona shopping mall in the city just north of Barcelona, as first reported by the La Vanguardia newspaper and later confirmed by the Catalan News Agency (ACN).
These three cases are in addition to one first reported by news outlets in early March involving the gang rape of an 11-year-old in the same shopping center in November.
Badalona City Council has already announced it will increase security measures, including onsite patrols of Mossos d'Esquadra and local police.
Authorities say they have activated all measures to help victims and that they continue to review the various protocols to detect and avoid potential new cases of sexual assault in shopping centers and leisure areas in the city.
Mothers' committee
In a press conference held on Wednesday outside the Magic Shopping Center, Teresa Prades, the mother of one of the alleged victims, said that the victims felt "mistreated" and "forgotten" and that for many of them it has been very difficult to take the step of explaining what happened due to feelings of "guilt" and "shame" and for fear that they "wouldn't be believed."
"My daughter took three months to ask for help, but there are others who never take that step, to avoid being judged," she said.
Prades believes there may be many more cases than those reported so far. Together with other mothers of victims, she has created a committee to help any girls who have been assaulted and who do not feel strong enough to ask for help or report incidents to the police.
Prades said that in the case of her daughter, the response from social services and the police was inadequate.
"The public psychological support service did not listen to her, they only offered her medication, and when we went to the Mossos d'Esquadra on February 14, their attitude was dire," she said.
The mothers' committee has called a demonstration on April 29, saying that the victims "have been abandoned to their fate" and to tell them that "they are not alone."
Gang rape of 11-year-old
In the first case that came to light, six minors were involved, of which three are confirmed to be under 14, thus under the age of criminal responsibility.
As for the remaining three, one remains unidentified, one is in a juvenile detention center and the other boy is on probation.
According to the victim's family, the incident happened on November 19 when the girl went to Màgic Badalona shopping mall to browse for clothes and six boys approached her, took her to the facility bathrooms by threatening her with a knife before raping her.
Mossos arrested a third teen who threatened to kill the brother of the victim and sent him text messages blaming him for sending one of the alleged rapists to juvenile detention.