Three arrests relating to Badalona, Alcover, and Vilanova i la Geltrú sexual assaults of minors
Teen detained for threatening brother of one of victims as two others on remand without bail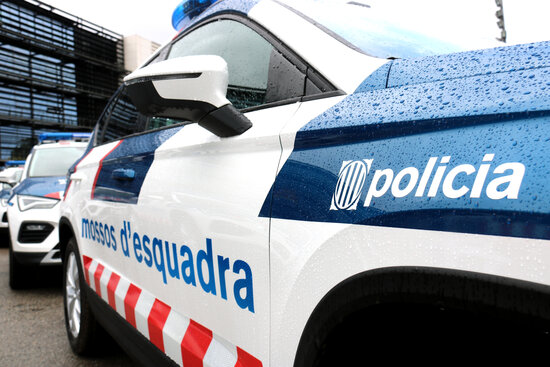 A Badalona teen was arrested last Friday for threatening to kill the brother of an 11-year-old who was gang-raped in a shopping mall in the city directly north of Barcelona last November.
He, as TV3 first reported, sent the brother of the victim text messages blaming him for sending one of the alleged rapists to juvenile detention, threatening to stab the boy who is now escorted to school every day by police.
The minor was handed over to the juvenile prosecutor's office, as was first reported by Cadena SER radio station and confirmed by the Catalan News Agency. A judge is yet to decide whether the boy will be sent to juvenile detention.
The brother of the victim also goes to school with one of his sister's alleged assailants who is under 14 and therefore too young to be sent to juvenile detention. Although this student had initially been separated from his classmates, the Education Department reminded the school on Friday that this was illegal.
Spain's interior minister, Fernando Grande-Marlaska, who was in Catalonia on Monday, said the Spanish government was working to "take measures" regarding the immunity from prosecution of people under the age of 14, calling the Badalona incident "absolutely worrying."
The minister also opened said he was open to responding to such incidents either on a case-by-case basis or with a criminal reform.
Filmmaker imprisoned for allegedly abusing minor
23-year-old filmmaker Martí Guarch, from the town of Alcover near Tarragona, was sent to prison on remand without bail last Friday for allegedly sexually abusing a minor over two years.
Guarch, who was arrested on Thursday, testified in court a day later, as did the minor, after which a judge decided to have him held in pre-trial detention.
Guarch is being investigated for continuous abuse of a minor under the age of 16. The girl in question is currently 14.
21-year-old accused of raping 13-year-old
On the same day Guarch was sent to prison in southern Catalonia, a 21-year-old man in Vilanova i la Geltrú, a coastal town south of Barcelona, was also held on remand without bail, accused of raping a 13-year-old girl.
The two had met online a few weeks prior to the alleged sexual assault before meeting up in person at Barcelona's Sants station. From there they took a train to Vilanova i la Geltrú, where the man lives, and went to his apartment, where he allegedly proceeded to have sex with her without her consent.
Following the incident, he purportedly told the girl to not tell anyone what had happened because it "would be worse" if she did and paid for her train ticket back to Barcelona.
The man is being held without bail having been deemed a flight risk as he is from Paraguay and not employed. The judge has also found the girl, who sustained injuries compatible with sexual assault, to be credible, while the man's story "is completely incompatible with the reported evidence."
Poble Espanyol sexual assault
Mossos d'Esquadra police are investigating another sexual assault that took place in the early hours of Saturday morning near a Barcelona nightclub in the Poble Espanyol area of Montjuïc.
The victim, a young woman, was taken to a hospital in the Catalan capital at around 5 am. The Fecasarm and Spain Nightlife nightclub business associations have already stated they will act as private prosecutors in the case that is still under investigation.
While police reports of gender-based and sexual violence have gone up across Catalonia in recent years, fueled in part by increased awareness, an estimated 81.6% of sexist crimes went unreported in 2021 according to a government survey.
Anyone in need of assistance can call the 24-hour violence against women hotline, 900 900 120.