Spain's Constitutional Court annuls vast majority of Catalan rent cap law
Law affected up to 61 municipalities and was in place since September 2020, but judges say it oversteps Catalonia's powers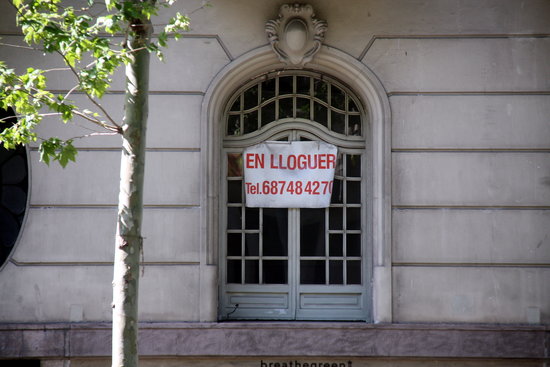 Spain's Constitutional Court has annulled the vast majority of the Catalan rent cap law on Thursday. The legislation came into effect in September 2020 and affected up to 61 cities and towns in Catalonia.
The court revoked the law to limit rent prices in some areas of the territory as it is the "state who sets the obligatory contractual standards," a press release read. This means, according to magistrates, Catalonia has overstepped its powers related to housing.
The decision came after the conservative People's Party appealed the bill in Spain's highest judicial administration.
The law was already under review by the Spanish government as in June 2021, they confirmed they would challenge the bill on the basis that it was unconstitutional. At the time, this was the third Catalan law Pedro Sánchez's cabinet had taken to the Constitutional Court.
The news was not welcomed by housing activists that say prices drop and contracts increased in 2021 after the law came into force.
"In September 2020, we considered it a historic victory, a step forward," Enric Aragonès, housing union member, said after the news broke. Now it's time for "the Catalan government to support the agreement," he added.
"There have been more contracts signed than ever," the activist explained.
Another housing activist, Carme Alcaraz, called for "families to remain at home and keep paying their rent, instead of leaving in silence." "We will do it again," she added.
The decision has also mobilized four political forces, such as the pro-independence senior coalition party in government Esquerra Republicana (ERC), as well as junior coalition partners Junts, anti-capitalists force CUP, and anti-austerity En Comú Podem.
"The law has been used to avoid speculation and the unjustified price increase," ERC spokesperson Marta Vilalta said referring to the "pioneer" legislation.
Check out our podcast, published in June 2021, on soaring rents in Barcelona for an in-depth report on the underlying crisis:
How did the rent cap law work?
The rent cap affected 61 cities and towns with over 20,000 inhabitants and with "tense housing markets." This included the major cities of Barcelona, Girona, Lleida, and Tarragona. All 61 of these municipalities had seen average rent prices increase by at least 20% between 2014 and 2019.
In these areas where affordable housing is scarce, the law dictated that rents had to be determined by the Catalan Housing Agency's Average Price Index. Relevant information on the size and the year buildings were built can be looked up online at the Spanish 'catastro' land registry website to see how rent prices compared to others in the area.