Barcelona to strengthen security in key areas
Meeting of Local Security Board decides to increase police presence in the city while mayor announces permanent memorial to attack victims on La Rambla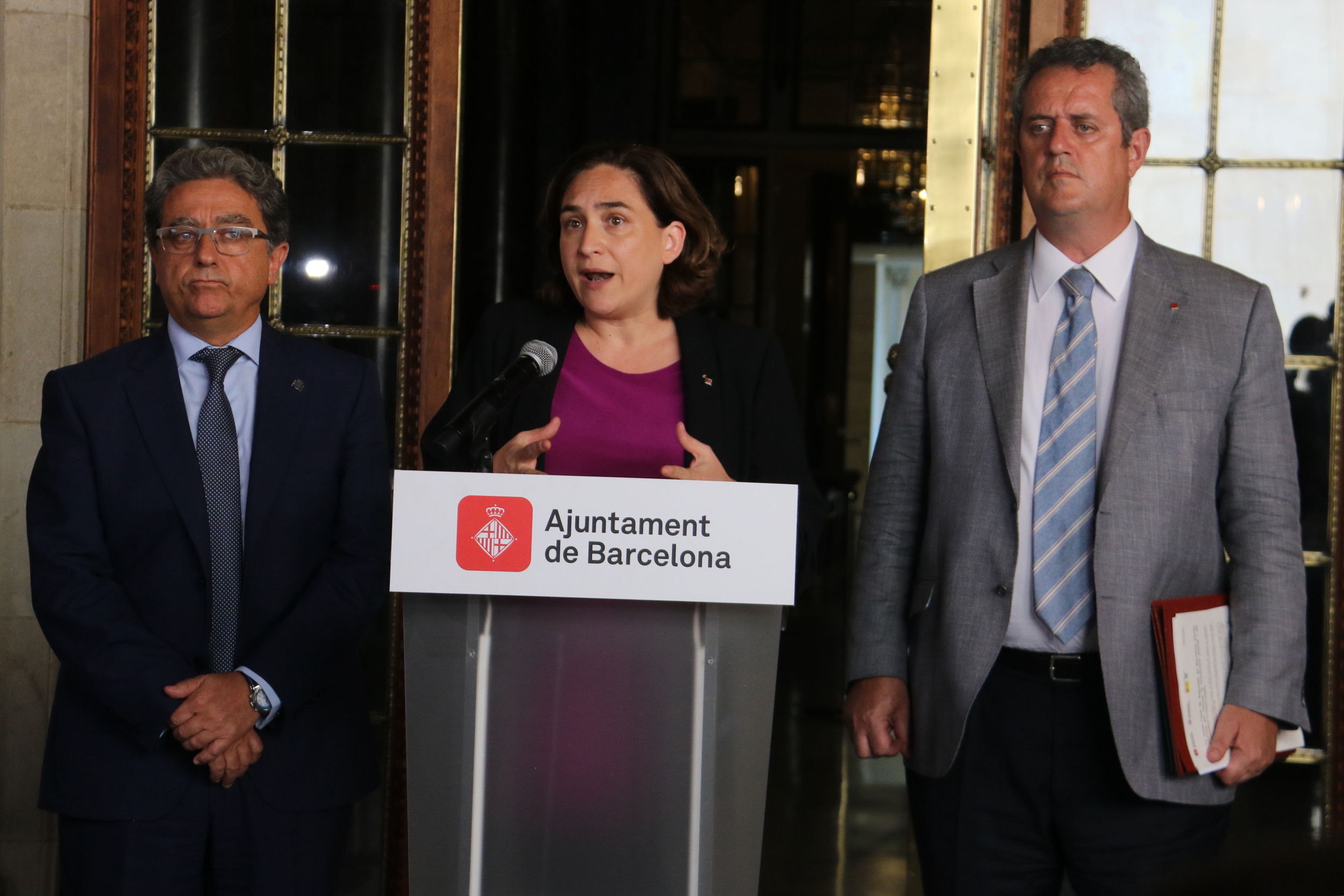 Less than a week since the terror attacks that struck Barcelona, the city is already responding. On the one hand, the local authorities are planning to increase the police presence in key public areas and are studying the possibility of installing physical barriers to prevent further attacks with vehicles. At the same time, Barcelona mayor Ada Colau announced the construction of a permanent memorial to the victims of the attack on La Rambla and recommended distinctions for the security and emergency services in recognition of their efficient handling of the crisis.
In a meeting of Barcelona's Local Security Board on Wednesday, which was chaired by Colau, it was agreed that the security alert level would remain at four out of five, which will require increasing by around 10% the presence of police in the city's most crowded areas. The Board also agreed to appoint a group to look into installing physical barriers, such as bollards, in key areas of the city to prevent further attacks with vehicles.
The conclusions of the meeting were presented by Colau, the Catalan Minister of Home Affairs Joaquim Forn and the Spanish government's delegate to Catalonia, Enric Millo. The three officials took the opportunity to answer criticisms of the Catalan executive and the city council for not following police advice and installing bollards at the entrance of La Rambla. While Millo pointed out that the advice was merely a "recommendation" that each local authority was free to follow or not, Forn said the decision not to install bollards was due to technical reasons and he stressed the impossibility of completely controlling access to streets like La Rambla. If the Board had now decided to look into the possibility of installing physical barriers, it was largely to "reinforce the public's perception of safety" he claimed.
Permanent memorial
However, Colau also announced that La Rambla is to get a permanent memorial to the victims of the attack, and she invited local businesses and neighbors to help define the project. The mayor also said the local government will put forward a proposal in the municipal chamber for the city's Gold Medal to be awarded to the security and emergency services, such as the local police and the fire service. In the meantime, she said, a "large public event" will soon be planned to recognize the way these services handled the crisis.
In fact, the city council, along with the Catalan government, have already planned a demonstration against terrorism for Saturday in Barcelona and Cambrils. On Wednesday, the Spanish executive issued a statement supporting the event, encouraging the public to attend, and insisting that representatives of the state authorities will be taking part in what it predicted will be a "show of unity" against terrorism.