Barcelona set to introduce electric scooter helmet mandate in April
Catalan capital follows in steps of Lleida and Girona as fines could be up to €200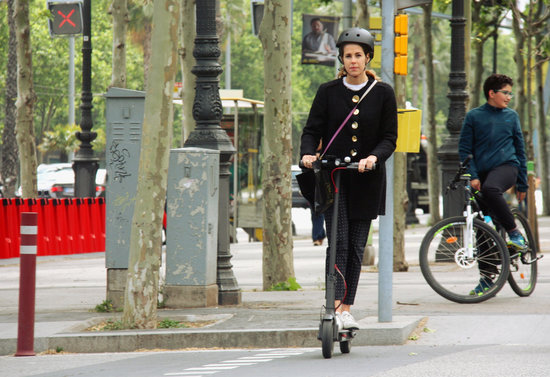 The Barcelona council will soon make helmets obligatory for the city's electric scooter users, with new legislation set to come into force in April.
The decision, which was announced on Friday morning, comes after similar measures were implemented in the northern Catalan city of Girona and Lleida in the west and is in line with Spain's latest traffic legislation.
While Spain passed a new traffic law last March making helmet-wearing compulsory, it is yet to approve a regulation specifying how the measure should be implemented. Cities like Barcelona have nonetheless begun to issue ordinances to introduce local mandates.
Fines for those not abiding by the regulation have yet not been defined, but not wearing a helmet has already been classified as a 'serious violation,' an offense usually met with €200 penalties in Barcelona.
The plans for an updated local regulation on electric scooters and bicycles also include banning them on sidewalks, except for those with a section specifically for such vehicles. Children under 12 will also be allowed to ride their bikes on the sidewalk.
Adding lights to the front and rear of electric scooters and a bell, as well as not allowing minors to consume any alcohol and the obligation to get off the vehicle when in crowded pedestrianized areas where they are allowed.
"[The city council] wants mobility in Barcelona to be orderly and safer. We need to make mobility safer for those who are more vulnerable in terms of mobility," Laia Bonet, Barcelona councilor for mobility, said during the press conference announcing the measure.
In a separate decision, e-scooters will be temporarily banned from public transport from February 1.