E-scooters banned from public transport in Barcelona from February 1
Restriction will apply for six months and will include both transport premises and vehicles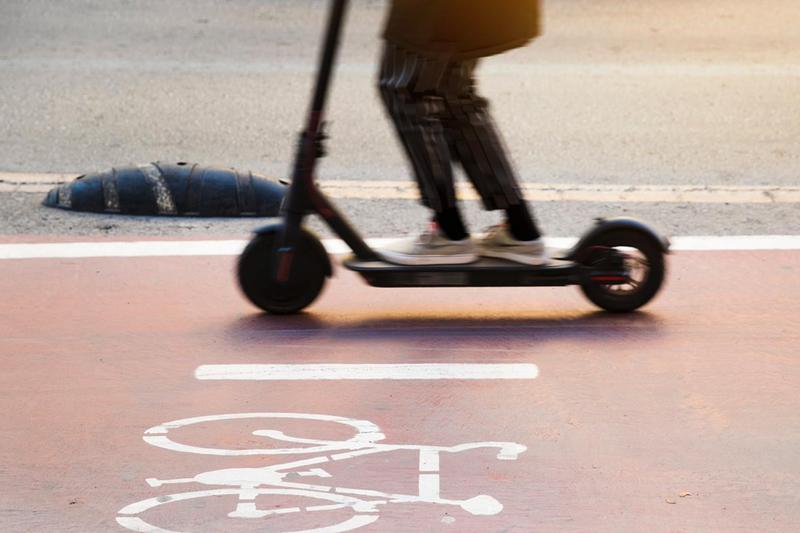 Last November 17, an electric scooter exploded and caught fire on board a train in Barcelona. Since then, authorities have moved to ban such personal mobility vehicles from public transport to prevent anything similar happening again.
The Catalan capital's Metropolitan Transport Authority (ATM) has now announced that from February 1 and for six months it will be prohibited to bring electric scooters onto public transport.
The incident that prompted the decision happened near the Sant Boi del Llobregat station of the FGC train line, and CCTV footage showed passengers hurriedly moving away from the fire, before the carriage filled with smoke. Three people were left injured.
Breaches of the ban will lead to fines of €200, and a proposal will be drawn up to regulate access during the six months.
In a statement, ATM says that their aim is to provide preventive safety for all users and workers on trains, metros, and buses, as well as safety for the facilities.
While the ban is in place, e-scooter parking spaces at railway stations and bus interchanges will be promoted. The Barcelona Metropolitan Area has already announced that it will adapt the Bicibox bike parking stations for electric scooters, and it is planned for more to be opened in connecting car parks.