Ban on social gatherings of over six people comes into force
Regulation excludes religious, cultural and educational activities and will last at least 15 days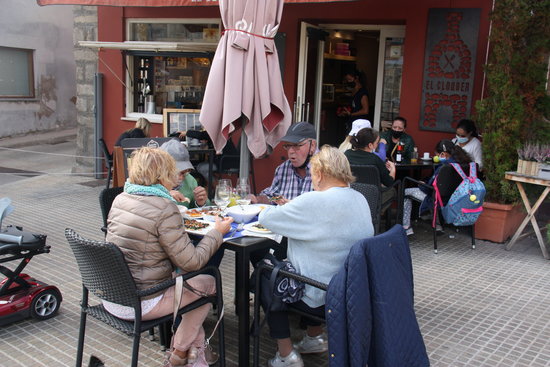 The ban on social gatherings of over six people came into force on Saturday, September 26, after it was published in the Catalan official gazette (DOGC).
This comes a day after the Catalan high court greenlighted the decision made by civil protection authorities earlier in the week.
The measures, which will last at least 15 days, aims to reduce the spread of Covid-19 in the country after the situation of the pandemic has worsened coinciding with the beginning of the 2020-2021 academic year and the return to work after the summer break.
These two circumstances "oblige to strengthen the necessary measures in order to break the community transmissions, avoid infections and avoid the spread of the infection," reads the text in the DOGC.
The new instruction, signed by the health and interior ministers, says that over 60% of the new outbreaks are down to meetings between relatives and other social gatherings.
Religious, cultural and educational activities are excluded from the new regulation, as well as public health procedures, work and transports.
After-school activities and demonstrations are also unaffected by the ban, while libraries, museums and monuments, children parks, amusement parks, leisure and sports activities will continue operating following the plans and regulations already established.
Failing to abide by might carry fines of between €100 to €3,000.
Quarantine reduced from 14 to 10 days
Last Tuesday, the public health secretary Josep Maria Argimon told broadcaster TV3 that from next week people in Catalonia who have been in close contact with someone who has tested positive for Covid-19 will only be required to self-isolate for 10 days, down from the 14 days that have been the standard thus far.