Agreement signed to advance studies in treatment of HIV
Pharmaceutical company Grifols to join forces with AIDS research institute IrisCaixa to further investigation into treatments for disease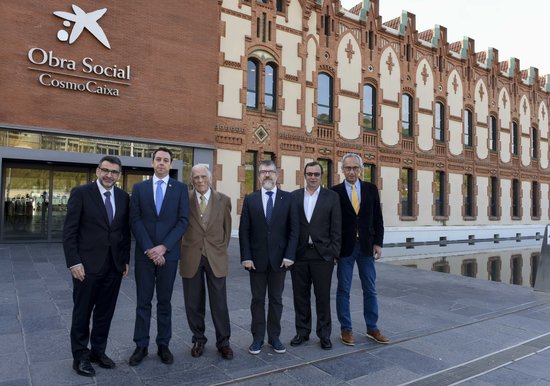 The Catalan pharmaceutical giant Grifols and the AIDS research institute IrsiCaixa are to join forces in the fight against HIV.
Both entities signed an agreement on Friday with the aim of boosting investigation into the virus. The multinational Grifols will contribute 1.5 million euros on an annual basis for research into possible treatments for AIDS and HIV, as well as the biomedical investigation into other infectious, oncological, and other diseases.
For the next five years, Grifols will be in charge of financing the lines of research in order to promote innovation within the scientific field.
The agreement signed by the pharmaceutical company and research institute will allow research based on the sharing of knowledge between each entity involved in the study of HIV and AIDS. A commission made up of representatives from both bodies that will meet periodically in order to evaluate the various projects carried out by IrisCaixa.
In addition, Grifols may also exploit the results and patents that result from the different projects, although the ownership will be exclusive to IrsiCaixa, which will also retain the right to use the results obtained for internal research activities.
The agreement articulated through Grifols Innovation and New Technologies (GIANT)was officially announced at the CosmoCaixa in Barcelona by representatives of the collaborating entities.