Why is EU court ruling on jailed leader key in Spain's presidency deadlock?
Pro-independence party of jailed Junqueras expects Socialists to make a move to free politician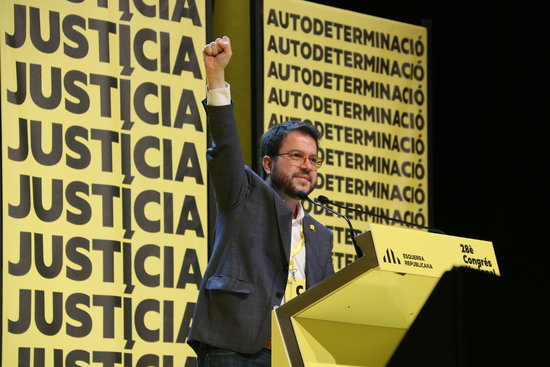 The EU court's confirmation of jailed leader Oriol Junqueras' immunity on Thursday is having a direct impact on Spain's deadlocked presidency, which so far has led to two elections and eight months of an interim Socialist government.
The judges in Luxembourg said that Junqueras should have been freed in June in order to take up his seat as an MEP after being elected to the European Parliament in the May election. Yet, the court did not specify if he should still be freed, because at the time he was in preventive detention and is now serving a sentence.
It is now up to Spain's Supreme Court to decide whether to free Junqueras, and the judges in Madrid have given until January 3 for all sides in the Catalan trial to have their say before they make a decision.
One of the parties is the solicitor general, representing the Spanish government, with the pro-independence Esquerra party believing the Socialists can influence the institution.
Socialist leader Pedro Sánchez aims to stay in power, but he needs Esquerra to get enough support in Congress.
"Politics must move away from repression"
"The new political era can only begin if politics moves away from repression, is that clear enough?" Esquerra's top official in the Catalan government, Pere Aragonès, said on Saturday in the party's conference.
Aragonès demanded the "immediate" release of Junqueras following the EU court's ruling, two days after the party announced that their talks with the Socialists would be frozen until the solicitor general has commented on the imprisoned politician's case.