'We have separation of powers,' says Belgian cabinet after Borrell remarks over extradition
EU top diplomat and former Spanish minister criticized Brussels for not handing over both Puigdemont and an alleged terrorist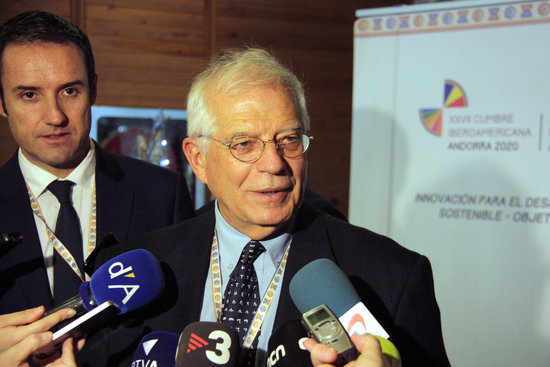 The Belgian government has reminded that the country has "separation of powers" after one of the EU's top diplomats and former Spanish minister Josep Borrell criticized Brussels over its handling of extradition processes.
Although Belgium cabinet sources declined to comment on Borrell's remarks at the Catalan News Agency's request, they highlighted that it is the judiciary that is in charge of managing European arrest warrants, and not the government.
Sources of the country's justice ministry said they don't "comment on judicial procedures that are ongoing."
This comes after Borrell recalled an old case on Monday saying the courts had ignored "a European order against a known wanted terrorist," in reference to an armed organization ETA member. "So it should not surprise us to see other things," in implied reference to Belgium not extraditing Puigdemont so far.
The day after, former Catalan president, Carles Puigdemont, and two of his former ministers said they were looking into taking legal action against Borrell for casting "doubt" on the "independence" of the Belgian judiciary.