Talks with Spain aggravate cracks between Catalonia's ruling parties
Bid to solve independence dispute through dialogue seen as a "step backward"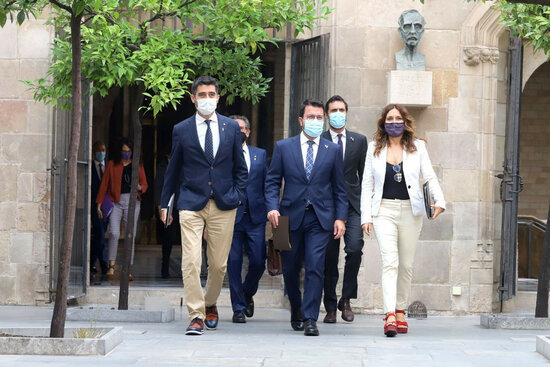 The latent tensions between Catalonia's two ruling parties have resurfaced once again following the start of a long-awaited negotiation process with the Spanish government to tackle the independence dispute.
The first meeting in the new round of talks was held in Barcelona on Wednesday between the Catalan and Spanish presidents and some ministers from each side, with both parties agreeing to "favor progress over deadlines" as a means to overcome their stark political differences.
However, the meeting was marked by a notable absence: the representatives of the junior coalition partner in the Catalan government, Junts per Catalunya (JxCat), which was blocked from sending party officials formerly imprisoned for their roles in the failed independence push of 2017, and who were pardoned by Spain last June but are still banned from holding public office.