Catalonia and Spain agree to favor 'progress over deadlines' in independence conflict talks
Governments met in Barcelona on Wednesday, kickstarting high-stakes negotiation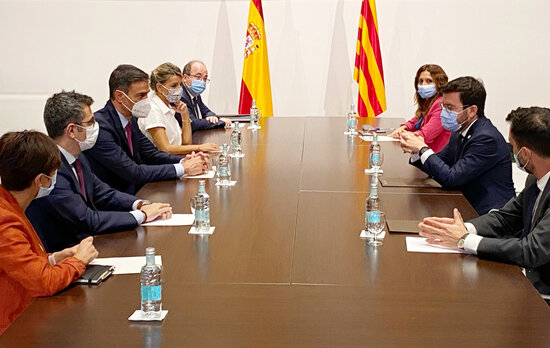 Dialogue is the only way forward: this is the main, and perhaps only, point of agreement between the Catalan and Spanish governments after a meeting in Barcelona on Wednesday that kickstarted a high-stakes negotiation to address the independence conflict.
After years of political confrontation, a compromise still seems a long way off: Catalan officials want a self-determination referendum and an amnesty for all people facing charges related to the ongoing independence push, but the Spanish government rejects both demands.
Still, both sides agreed to not set any deadlines for the talks—a decision contrasting with the two-year grace period given to Catalonia's leading Esquerra party by some of its pro-independence allies.