Catalan leaders to leave prison after Spanish government confirms pardons
Spanish president Pedro Sánchez defends measure as means to achieve "reconciliation"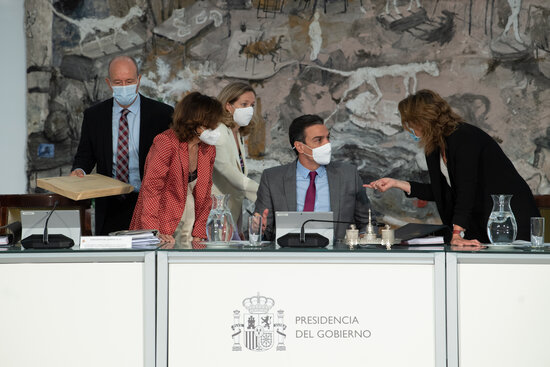 The Spanish government has granted pardons to nine jailed pro-independence leaders in Catalonia serving decade-long sentences for their role in the 2017 referendum and independence push.
They are expected to leave their cells on Wednesday at around noon. The seven male leaders have been in the Lledoners prison, while the former parliament speaker Carme Forcadell in Barcelona's Wad-Ras and the former labor minister Dolors Bassa in Figueres' Puig de les Basses.
The cabinet approved the pardons at its weekly meeting on Tuesday, after its president, Pedro Sánchez, had announced it on Monday, arguing the decision had been made in order to support "reconciliation" among Catalans and between Catalonia and Spain.
"These pardons directly benefit nine people, but the Spanish government is thinking of the hundreds of thousands of Catalans who have sympathy for those in prison," he said in a statement on Tuesday.