Supreme Court asks European Parliament to suspend immunity of Puigdemont and Comín
Pablo Llarena maintains arrest warrants against independence leaders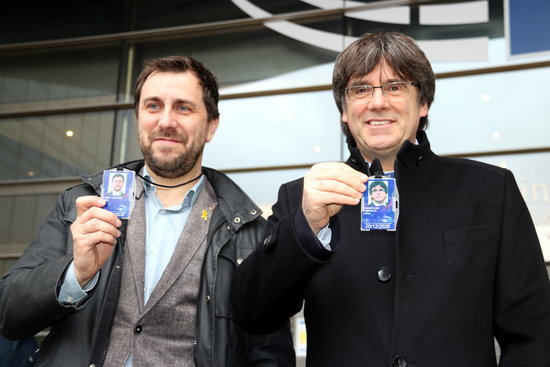 Supreme Court judge Pablo Llarena has requested to the European Parliament that they suspend the parliamentary immunity of Carles Puigdemont and Toni Comín, and has decided to maintain the arrest warrants against each of the exiled Catalan politicians.
The move comes just one week after Spain's Solicitor General asked the Supreme Court to suspend the arrest warrants.
The pair of independence leaders were granted full MEP status in the wake of the European Court of Justice's ruling in the Junqueras case that MEPs enjoy immunity and privileges from the moment they are declared winners in the European election.
The Solicitor General believed that Llarena should first ask the European Parliament to withdraw their parliamentary immunity before reissuing arrest warrants for the pro-independence politicians. The Supreme Court judge has now done the first of such actions, without withdrawing the arrest warrants against the former Catalan president and ex minister who now live in Belgium.