Spanish judge summoned by Belgian court after Catalan officials file lawsuit
Magistrate in charge of independence case faces hearing on September 4, after litigation presented by Puigdemont and officials in Brussels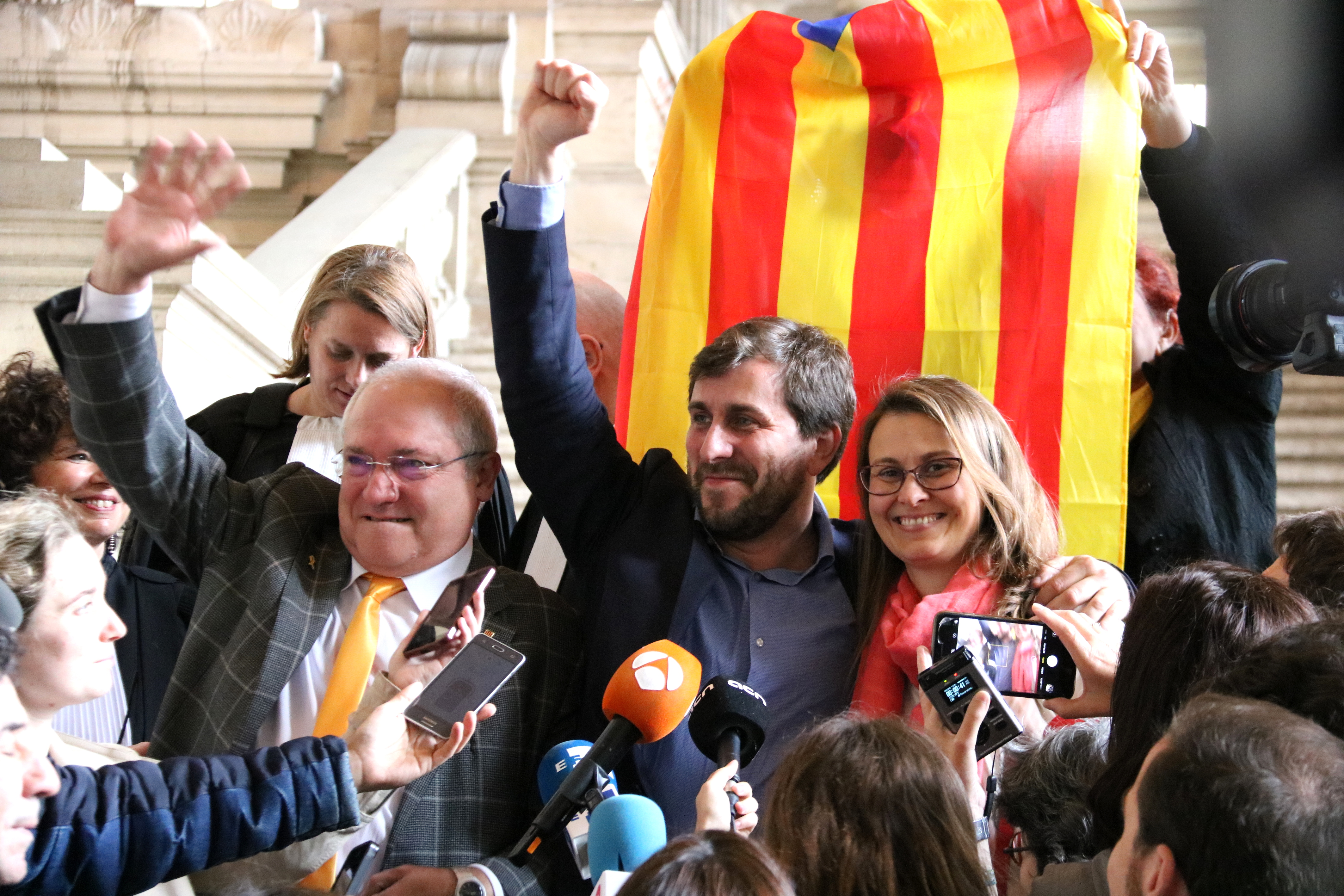 Carles Puigdemont and his deposed cabinet members in Brussels have filed a lawsuit against the Spanish Supreme Court judge Pablo Llarena, in charge of the independence case, before the Belgian judiciary. As a result, a magistrate there has summoned Llarena for September 4, as the deposed officials' lawyer, Christophe Marchand, announced on Tuesday.
"We are not pursued by the judiciary, but by the ideology of a judge," said Puigdemont during the press conference in which he and the other politicians announced the lawsuit.
Reasons behind lawsuit
The reasons behind the lawsuit include the fact that, according to them, their rights to "an impartial and independent judge" have been violated, as well as their right to a "fair trial" and "presumption of innocence." As a result of Llarena's summons, Puigdemont, and deposed ministers Comín, Serret and Puig have also requested his recusal (judicial disqualification.) "The judiciary power law clearly says that a judge can be disqualified if he has a trial pending with one of the parts of the case they are hearing," explained Comín.
Judge Llarena can attend the summons in person or send a legal representative, according to the officials' lawyers.