Spanish government to seek 15-day state of alarm extension until June 7
Ciudadanos supports fifth prolongation and says cabinet no longer depends on "nationalist demands"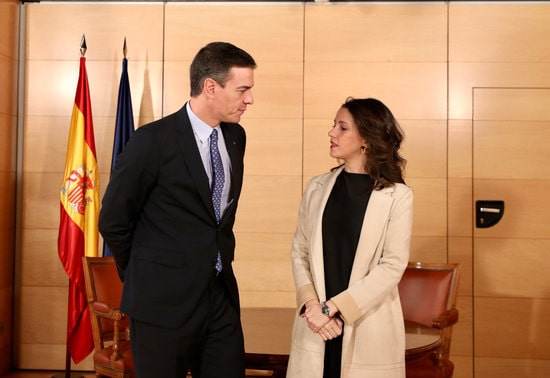 Spanish lawmakers will, for a fifth time, vote on a 15-day state of alarm extension – rather than a month-long one initially proposed by Spain's president Pedro Sánchez – in Congress on Wednesday, May 20.
This comes as the Spanish government announced an agreement with Ciudadanos, who will support the move to prolong this exceptional state until June 7. In exchange for the party's 10 favorable votes, the cabinet has stated it will assess possible de-escalation alternatives that do not require yet another state of alarm extension.
Unionist Ciudadanos has celebrated this agreement as having isolated the "nationalist demands" of pro-independence parties – Catalan president Quim Torra's party, Junts per Catalunya, for example, had entered talks with the Spanish cabinet to abstain on the matter in exchange for recognizing Torra as a competent authority.
In any case, the measure that will be debated on Wednesday stipulates that the Spanish health ministry will retain its power and authority in terms of crisis management, but states nonetheless that co-governance with Spain's regions will be "consolidated."
The Spanish government has also stated that it is committed to studying any necessary measures and possible legal reform that would allow for both an "orderly" way out of the state of alarm as well as the management of the public health crisis.
Catalan parties lukewarm to extension
Meanwhile, the Ciudadanos-Socialist deal has taken Catalan pro-independence parties aback, with left-wing Esquerra Republicana now reluctantly negotiating their abstention with the Spanish government in talks that could go on till not long before the vote.
Furthermore, as the bill only deems Spanish health minister Salvador Illa to be the competent authority, JxCat's petition to grant Catalan president Quim Torra the same status is ruled out.
"We ask that our full powers be returned so we can decide on matters as we have done for the past 37 years, which is why we do not understand why the state of alarm must do away with our authority," said Catalan government spokesperson Meritxell Budó, of Torra's party, referring to the fact that health has long been devolved to Spain's regions but was re-centralized under the state of alarm.
Far-left pro-independence CUP party, on the other hand, has unequivocally stated that it will, once again, vote against this fifth extension in part due to the re-centralization of powers.
"We believe the state of alarm should be used to redistribute wealth and create policies benefiting the majority as it is very difficult at the moment for the working class and many others," argued CUP's Mireia Vehí.